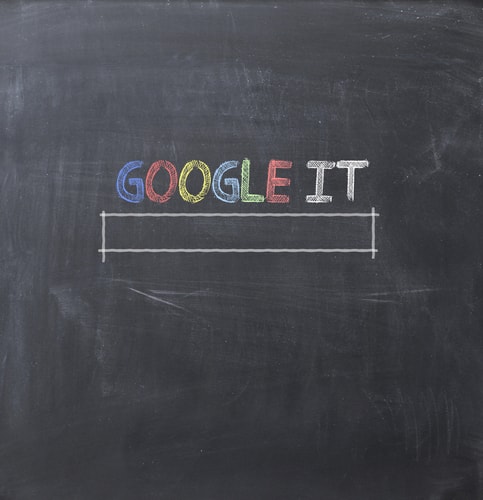 Can the modern entrepreneur prosper without Google?
Let me ask you two questions: 1. If you were looking for a  hotel room in a certain town, what is the very first thing that you would do? 2. Let's assume that you are the producer or distributor of a very specialist product  and an individual 100 miles away was looking for exactly that product…. what do you think is the first thing that he or she would do?
I bet that at least one of your answers contained the word 'Google'.
Have you ever searched for a specific item or product on Google and then a few days or a few weeks later when looking at something on Amazon, you notice that a couple of windows have popped up on your Amazon page  and they show the product that you were looking for previously?
'Google' is no longer a brand…it has become genericised in a very short time and is now in the dictionary not-only as a noun but as a verb! That's how important it is in our lives and joins other genericised words such as Hoover, Sellotape, Escalator, Laundromat, Thermos, Dictaphone, JetSki etc – which are still all Brand Names.
So how does Google affect you, the entrepreneur? Have you heard of Digital Marketing or more specifically 'Interactive Marketing'?
The most modern marketing channels are all electronic. Not only that but sophisticated algorithms within Google can provide not-only direct interaction between you and your potential customer but can also individualise contents.
That means that whereas in the old days, flyers, magazines, advertisements, etc. would be aimed at everyone, the modern digital marketeer is able to individualise advertising content  as well as interacting with far bigger groups than was possible in the past. The information that the customer needs is no longer defined by the seller. Because of Google, it is the customer who defines the information he or she needs, and even what price that they are willing to pay.
You, the entrepreneur can now place advertising on Google, which is based on contextual keywords so that when a prospective client uses a keyword or combination of keywords, your product or service will pop up.  What is the great advantage of this type of marketing?  You as a business person are no longer hitting a prospective client 'cold' but because the individual has already initiated a search, you know that they are already a buyer. It is the customer who has initiated the sales process and not the supplier.
The competition between you and others with a similar service or product has not changed in that your job is still to make yourself look and sound as attractive as possible to the prospective buyer with the added difference that you are now able to target a specific pool of prospective buyers….and remember that your shopfront is your website!
Search-related ads are currently on trend with you, the business person, only being charged by the advertiser (Google)  if  an individual clicks on your link. That means that the cost per click is going to be a function of not only the popularity of the  keyword, but  also on how high your link is ranked on Google. Once again, this is one of those activities which is best given over to a professional digital marketeer, rather than attempting to learn the process for yourself.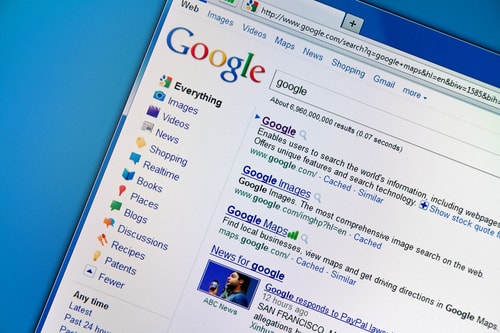 You may also have heard of content target marketing where your ads are not linked to just keywords, but to the content of your webpages.
The 'affiliate program' is another common way of spreading your company name. Look at Amazon, which now has affiliates measured in millions. They post Amazon banners on their own websites and, as they say, the results are self-evident!
…… and in the middle of all this, sits Google.
Where there used to be a monologue initiated by the business, the aim now is to create a dialogue as early on in the sales process as possible.  That interactive nature is facilitated through Google. Whereas branding used to be the important aspect of marketing, by far the most important aspect nowadays is communication. Producers and suppliers have learned that they have to listen to the prospective clients. That means that 'customer pull'  has become much more important  than supply. which means that the potential customer should be viewed more as a partner rather than the target.
Google's mission statement impacts on marketing and therefore on your potential business success. The Google Mission statement in short, is  'to organise the world's information and to make it universally acceptable and useful.' Google has stated that it intends to do this by putting the interests of the users first.
If you think about it, that makes perfectly good sense because giving the end user an excellent experience when using Google not only increases the growth of traffic, but also does wonders for what many still consider to be the very best type of advertising…which is word-of-mouth. If someone has a good experience on Google, followed by an excellent experience on your own website, they will tell people about it.
Let's put it very simply: the new business person ignores Google at his or her peril!
If you've heard of SEO, Google Adwords, Google AdSense, Google Analytics  and are still wondering what they are, it is time for you to bite the bullet and talk to a digital marketing expert who will ensure that you do not fall behind ……….and if you have fallen behind, they will very quickly show you how to catch up!