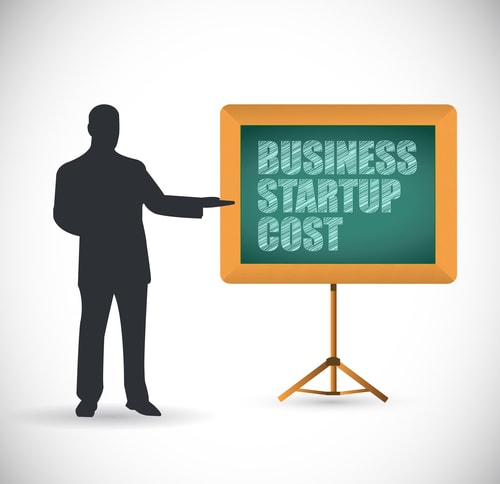 Common Costs for Starting Up a Small Business
Every start-up business has different requirements and therefore the start-up costs are always going to vary. You might as well ask the question 'how long is a piece of string?'
The first piece of advice that I would seriously share with you is to find yourself a professional mentor or business adviser. The other thing that I would remind you of is that all fees are negotiable!
Technically, start-up costs are the costs that you will incur before you start earning or making a profit. That main sound pretty obvious, but it is important to make that distinction because it can affect the amount of tax you pay.
Any business-related expenses that you incur such as fees you pay to consultants including a business adviser, accountant or even lawyer as well as anything you spend on market research, training or advertising come be claimed as deductions. That is why it is absolutely essential to find yourself a good accountant or business adviser, because in the long term they will save you money. Writing off expenses and knowing what is or is not allowable is a very technical matter best left to the experts.
Other assets which you buy for your business – for instance, one off costs such as vehicles, office, inventory etc., do not qualify as expenses and therefore cannot be offset against tax.  They are treated slightly differently and can be depreciated out of the business. These items are called your CAPITAL EXPENDITURE.
That takes care of what you're going to spend but you also need to know how much cash you have available in order to start your business. This is not just cash for buying inventory, but you need to think about expenses such as wages, gas, electricity, leasing costs, fuel costs, rent etc. In other words, you need to know exactly what your ASSETS are.
I'm going to give exactly the same advice as any business adviser or accountant gives to a start-up enterprise and that is to overestimate your expenditure and add something for contingencies. In other words, those surprise expenses that you had not allowed for.
The exercise of looking at your initial capital expenditure and expenses is an important one because you need to be comfortable with them and you also need to ensure that they are going to be fit for purpose as far as your projected income is concerned (which, incidentally, you should underestimate).
You will not be surprised to hear that one of the very common reasons for business failure in year one is a lack of cash, or to put it more accurately, not enough cash to meet those initial expenses.
Needless to say, I have no idea what type of business you are engaged in, but I can say that your start-up costs will depend on which industry sector you are about to take part in. In other words, there is no magic formula which covers every single business start-up.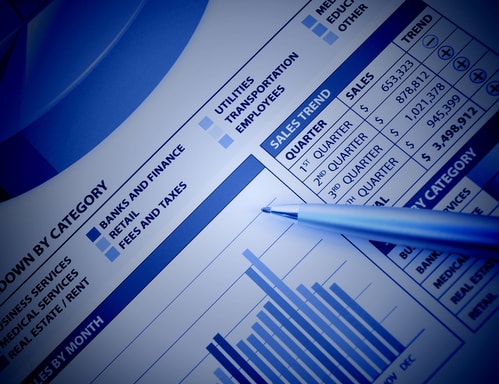 However, without the time and expense spent on registering a business and all the other statutory requirements, the common expenses that you will incur at the outset are going to range from stock purchases and market research to business advice, lease agreements, Internet and telephone, electricity, marketing, equipment, office furniture and wages.
Apart from going to a professional business adviser, I would suggest that you take the trouble to have a look at existing companies' accounts in order to see what they are spending money on.
The other aspect of expenses and money for you to consider is to distinguish between one-off costs such as, for instance, a computer and ongoing costs such as rent.
Looking outwards, you should also contact the Australian Business License and Information Service (ABLIS). They are a great resource to any individual or group of individuals who are thinking of starting up a brand-new business with all sorts of support available.
Remember that you are very unlikely to begin selling and generating revenue on day one, and if someone who owes you money does not pay on time it can be very painful for the fledgling business. Therefore, you should time your launch very carefully, but also very realistically because it is very easy to run out of initial seed capital before launch. This is yet another aspect of running a business which you should discuss with a professional business adviser.
Also, you have to remember that when starting a business, you are very likely to have to learn to adapt to a reduced income. Therefore, if you have a family, a mortgage and various other heavy personal expenses, do make sure that you have these covered. Otherwise, be prepared to modify your lifestyle in the short term. There are personal as well as financial costs to consider.
On top of registration and professional fees – specifically, your adviser, accountant and lawyer, there will be statutory business registration fees as well plus (for the modern business): Internet costs, such as domain name, registration, as well as website building. You may find yourself needing public liability insurance, as well as various licences and permits, depending under which jurisdiction you are working.
Your marketing costs, such as your letterhead, any signs or logo are very often forgotten, as are simple things such as the cost of telephone and Internet packages.
You also need to keep an eye on legislation. For instance, the Australian government recently announced in its 2016-2017 budget a small business tax discount for sole traders and various other unincorporated businesses with a turnover of less than $5 million. That tax discount is going to increase over the next 10 years to 16%. That again is the sort of thing that a business expert will know.
The government is a great supporter of small businesses and has also increased the definition of small business by turnover, and that has increased from $2 million to $10 million, effective 1 July 2016.
Another announcement is that the company tax rate will decrease to 25% within 10 years, and in fact within two months, will decrease to 27.5%. (That's for companies with a turnover of less than $10 million).
There have been various changes to the Goods and Services Tax for the coming year, and even a program for small businesses to hire youth jobseekers on an internship.
I hope you can see from all the above that when starting a business, it is not simply a case of finding some goods to sell and launching.
There are truly many things to think about and hopefully we can develop these themes as time goes by. Rest assured that this website will constantly be updated, informing you of any changes in legislation, so that you can always optimise your income by always being totally up-to-date.