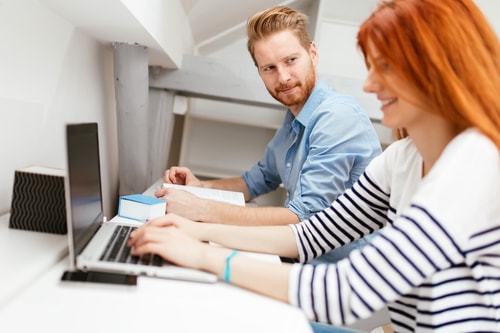 Doing business with your (life) partner
Highlighting both the positive as well as discussing some negatives of this quite common arrangement.
All over the world, there are countless husband-and-wife teams as well as life-partners who either are about to start a business or possibly already running a business who are sharing their dream of world domination and massive riches. Then there are others who would have settled into a routine whereby they are quite happy in doing no more than earning a reasonable living in it for themselves and their families.
If you and your partner are unmarried I'm going to draw attention to one fact which I have recently been reminded of. It concerns an unmarried couple who were in business and there was no formal agreement between them plus neither was there a Will made by either party. The principle I'm about to describe is also relevant to any informal business partnership.
This couple had a very lucrative and successful business and although they had lived together for several years, they were not married. Without warning, the male member of the couple died. Guess who surviving member of the relationship now had for a partner? It was the dead partner's mother, father, brother and all of his surviving relations. They had both assumed that if anything happened to one of them, the other would automatically inherit the business when in fact it formed part of the deceased's estate.
I have used that rather sad little anecdote in order to illustrate the fact that even though you are working as a couple, it is always a good idea to take legal and business advice, in order to highlight and  mitigate against the times when things can and will go wrong.
However, is not all bad news because it can be great fun and very rewarding for two partners to share the trials and tribulations of running a business together, especially if everything is 100% transparent to each.
There is an opportunity to discuss problems quite openly without embarrassment or the politics that one experiences in a corporate environment.
If a husband and wife business does employ people, it is also useful to bear in mind the fact that when in a business situation, it is important for both partners to behave in a business-like way rather than in a personal way. (If you know what I mean!) In order not to alienate any other employees.
In the old days when your partner used to go out to work and come back from the office or factory at the end of the day, the stay at home partner would probably say 'How did your day go?'. It is important for any couple living together to maintain that sort of conversation because even if you are working within 20 feet of each other, your daily experiences are going to be very different and it is nice to know how your partner's day panned out.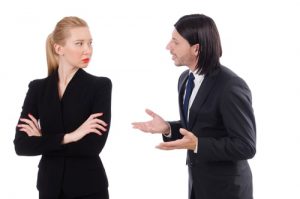 The great 'no-no' of two partners working together is to work 24/7, including weekends – unless of course you are keen on separation or divorce! It is very important, therefore, to create a work routine, which is totally different to the personal routine. Inevitably, you will be spending far more time together as a business and personal partners than the normal employed working couple.
The solution to this is very simple, you may work as a couple, but there should be a clear demarcation of both duties and work patterns. You may even sit in the same room all day, but that does not necessarily mean that you have to constantly interact.
The time you really should come together is exactly the same as in any other business, and that is at times of great success. For instance, if you pull in that big order or you make that great sale or the bank finally grants you that huge loan, that is the type of celebration which  by all means you should enjoy together.
The rule is very simple, you should be true partners in both your personal life as well as your professional life……. Although you should now be a couple with two separate relationships.