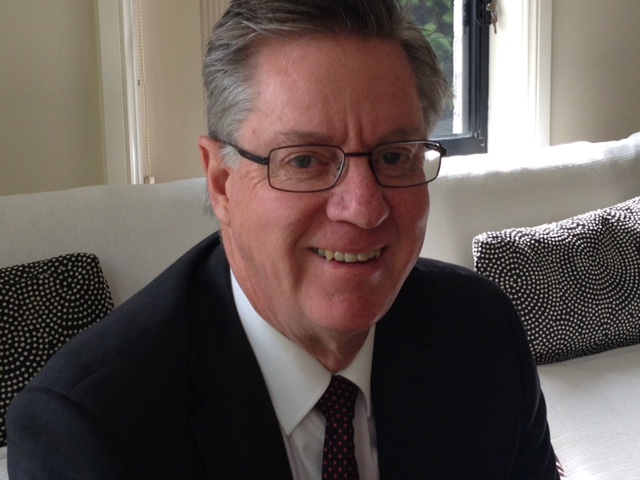 Bob is very conscious of the fact that for most people, buying a home or investing in property is the biggest transaction that they will ever undertake and this is totally reflected in the way that he approaches his business.
He is Managing Director of Better Mortgage Solutions Pty Ltd and as he says, he helps people to achieve their dreams.
He has spent the last 30 years involved in the small to medium size enterprise market and through both his experience and training (he is a Chartered Accountant) he is better placed than most to give his clients, impartial current and accurate financial advice.
His experience encompasses everything from arranging mortgages for private individuals to commercial finance, bridging loans as well as business loans for both start-ups and established businesses.
The last 12 years have seen Bob helping borrowers all over Australia, so whether it is a new mortgage, refinance or even a business start-up, Bob is certainly the 'go to' man.
He launched Better Mortgage Solutions Pty Ltd with capital of only $1000. So obviously he is able to empathise with the average SME –  because that is how he started himself.
As a chartered accountant who wished to specialise in the housing market, he had to add to his qualifications and is now the possessor of Certificate IV Financial Services.
It has taken quite a time to build not only his client base but his available array of over 30 banks and other sources of finance. That means that he is very well equipped to negotiate the most favourable rates for all of his clients.
Bob is the classic sole trader and does not outsource any of his administrative needs and is a fine example of a financial services polymath who is able to fully optimise his business time.
In addition, he has found that elusive 'work-personal-life' balance which we are all constantly striving. He is definitely one of the lucky ones because he started this business from scratch with no more than a quite modest initial investment and here he is all these years later with a healthy client bank and still viewing the future with great optimism!
Technology means that as soon as there is any change in the market, for instance an interest-rate adjustment, Bob is immediately able to compare the various products available in order to give his clients the best possible advice and ultimately the right product. Another lesson for us all to always stay up-to date.
We have always been of the opinion that one of the major reasons why so many new businesses fold pretty early is because not enough clients are seen or contacted. Bob confirms this by telling us that one of the great challenges for him was the creation of a client bank. A healthy client bank is one of the most important assets of any business. That is why it is important from the outset to display that professionalism which not only attracts but helps to retain the people who come to you for help.
Let's face it, whether we are selling a service or a physical product, we are all in the business of providing solutions to people's problems. We do that, not only through expertise and product knowledge but also through our professionalism.
Because of Bob's professional education, he is one of those rare instances of a professional who does not necessarily need to take advantage of too much business coaching etc. He is able to constantly develop his knowledge and skills through a combination of not only reading but participation in remote education, such as tele-courses and webinars. However, when Bob started his mortgage brokerage, he was already an expert in this field.
If you are coming to a brand-new business and you do not have Bob's financial expertise or administrative acumen, it is an excellent idea to seek all the technical help that you can find in order to give your business that initial impetus to long-term success.