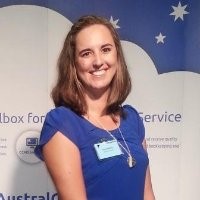 Forget all those thousands of management models and academics trying to analyse various personality types. There are only two that matter in our entrepreneurial world.
First we have the expressive-salesman type who will say something along the lines of "We're 85% there, let's launch the business today!".…… Then we have the analytical-accountant type who will say "Let's make sure that everything is in place and then let's think about launching the business."
There's nothing wrong with either approach and it is the expressive type who prefers not to worry about too much detail, but then soon realises that they need an analytical type to deal with the detail and keep them out of trouble!
Chantal Adney has been in business less than five years and she is a bookkeeper-accountant. In fact, she is the owner of Austral Cloud Bookkeeping, as well as being a Xero payroll specialist and registered BAS agent.
A salesman-type entrepreneur tends to have a real aversion to dealing with payroll, tax compliance, bookkeeping and anything else do with keeping records. Even with all the latest software that you can simply buy and put to work for you, at some stage you are going to need someone like Chantal to keep you out of trouble and to relieve you of your admin related stress!
Chantal has been running Austral Cloud Bookkeeping since February 2013 in Brookvale and is doing very well – primarily because she understands one of the great tenets of working in a service industry and that is to consciously strive to provide Service Excellence to customers.
The word 'Cloud' in the company name should give you a clue that Chantal and her business are bang up-to-date and on the cutting edge of the latest cloud-based technology, which she is able to put at your disposal.
We talk a lot about start-ups and this is not Chantal's first venture into entrepreneurship as prior to this business she owned and ran a scrap booking shop, which gave her not just the experience of being an entrepreneur but gave her the ability to empathise with her self-employed customers – which is something that not all bookkeepers and accountants are able to offer.
In addition to understanding small businesses Chantal also has several years of hands-on corporate experience, ranging from having been an office manager to a business services manager – specialising in exactly the sort of work that she is doing as a self-employed owner of a bookkeeping business and she now employs two others to help deal with the volume of work she is experiencing.
We always ask each of our featured entrepreneurs how much they needed to start up their business. Chantal managed it with just $5000 – and that was to set up a website and all the hardware you would associate with her type of business.
Right at the very beginning of starting her business, Chantal suffered exactly the same fears that all of us have experienced in a start-up situation ….and that is being afraid to charge proper market rates for our services because we are frightened to lose the business. She also experienced the usual thought processes of a perfectionist-analytical in that she was one of those entrepreneurs who wanted to have all the I's dotted and the T's crossed before launching. That's perfectionism for you!
There's absolutely nothing wrong with perfectionism, but Chantal still fears that she may have been slightly hindered by that approach.
We mentioned her impressive experience within her field and of course that experience is reinforced by an Accounting Diploma, which tells you that you are dealing with a qualified professional who is an expert in her field ….to the extent that she does not need to outsource any of her business needs because let's face it, the sort of services that the rest of us are looking to outsource are exactly the type of services which Chantal provides!
Chantal's non-billable time is between 30 to 50%, which is about average, although she tells us that reducing those non- billable hours is a work in progress!
She feels that her work-life balance is about right at the moment and currently her quality of life is as important as her professional life – which is a state of affairs we should all strive for, as well as having the organisation and the will to separate work from personal life.
Chantal still remembers that when she was running her scrapbooking shop she was working what felt like 24/7 and she learned a valuable lesson about the importance of creating a comfortable work/life balance.
As far as that favourite of all of us entrepreneurs – which is keeping the self-help and self-improvement industry buoyant – Chantal is a fan of occasional coaching, but like many others, prefers to major on the modern approach of books, ebooks, webinars, etc to keep abreast of developments within her speciality.
So if you're looking for a bookkeeper-accountant to keep your accounts and admin on an even keel, Chantal Adney looks very much like something near to being your ideal candidate!