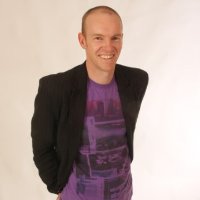 Conventional wisdom states that you should strive for a good work-life balance and that you should (wherever you can) separate your business life from your home and personal life.
Dave is managing director at D'nM Video Productions and is a fine example of someone whose personal and business lives are totally intertwined! He and his wife are both directors and because of the nature of the business, he is able to employ only three full-time people plus a limited number of regular contractors.
His company is now one of the premier video production companies in Australia. Although the company specialises in corporate video production, it has also twice been recognised as Australia's number one wedding film producer as well as having received industry recognition as one of the 'Hottest and Most Influential' wedding filmmakers in the world.
Not bad from a standing start in late 2004!
We talked to Dave about his early days in business and surprisingly this was the very first business he launched…… and in spite of its current stellar reputation, D'nM Video Productions has been one of those 'overnight successes' which has in fact, taken quite a few years of hard work to achieve!
The video and photography business relies heavily on technology with very expensive camera equipment as well as all sorts of computer gear. Nowadays, the company's capital costs are measured in hundreds of thousands of dollars. Unfortunately, with the incredible speed of technological advancement, it looks likely that Dave's fixed costs will continue to be a constant factor in the business.
In the very early days, in order to build up the business, Dave had to compete in a very tough market and in doing so, delivered a lot of early contracts at a loss, purely in order to establish himself within the marketplace.
Maintaining track position does not get any easier, even for an established company such as D'nM Video Productions because there are constantly new people coming into the market who are attempting to compete on price alone. That means that even successful companies such as Dave's have to somehow distinguish themselves from the rest, not just on price, but on quality, service and delivery too.
Dave had the foresight to take advice from a business coach because he realised very early on that it is impossible to be a 'jack of all trades' in business. You have to accept that you can't possibly be good at everything – and so it is well worth buying in the skills that you don't have. In fact, hiring an outside agency of some sort to take care of your own blind spots is possibly one of the best investments that any entrepreneur can make.
Another thing to remember – and again something that was shared with us by Dave is the fact that you should have the humility to understand that you are always learning – and it is not an option!
Obviously, because you cannot possibly learn everything, you progress by a combination of two approaches. The first is to hire the expertise to improve your own knowledge. The other is to use contractors to help with all the non-core activities which help a business to function properly and efficiently.
For instance, outsourcing jobs such as computer maintenance and website development are becoming the norm but many business owners are still vain enough to believe that they can be marketeers, produce their own written and web copy, complete the accounts as well as run their main business.
Dave is one of the wise ones and sources out a lot of his non-core functions.
In spite of that, he finds that over 50% of his time is non–billable…….but that is purely as a result of the nature of the business.
Another common trait among successful entrepreneurs is that restlessness and constant feeling of dissatisfaction and striving for perfection. Dave falls into that category, and although he does his best to allow time for family life and other 'down time', he admits that it is a bit of a struggle to achieve the right balance. His current number one priority is his career.
He also told us that he finds it very useful sometimes to pause and not only think about the future but also to look back and assess past victories as well as battles lost.
With a set of attitudes and beliefs like that, we can imagine Dave, his wife Michelle and his business remaining at the top of their game for years to come!