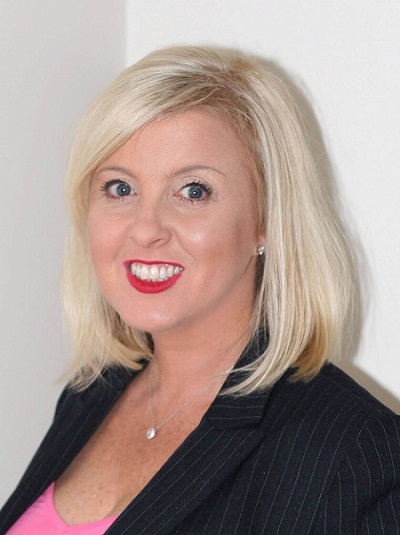 Joanne's CV is one of those rare things which suggests that even 20 years ago she was a lady with a plan!
She started as a dental therapist and after three years moved into dental equipment sales and every subsequent step of her career headed in the direction to where she is now as CEO and owner of One Dental.
If you are the sort of person who is considering an entrepreneurial lifestyle you should talk to Joanne – a prime example of someone who has constantly strived for both personal and professional improvement and remained totally focused throughout her career.
Her education parallels her career success. She began with a diploma in applied science, specifically dental therapy, followed by an advanced diploma in business management and has recently completed her MBA.
She has moved from technical specialist to business generalist and now runs one of Australia's most successful sales organisations within the dentistry industry.
Her company, One Dental, imports and distributes cutting edge dental products. Her company's clients are not only the dental and medical profession but she also provides dentistry-specific teaching aids to various educational institutions throughout Australia.
One Dental distributes not only to hospitals and universities as well as teaching institutions but also direct to the dental profession. The company also sells to dealers and in effect acts as both wholesaler and retailer.
Joanne has built an experienced technical sales force, as well as a customer service team to maintain contact with the company's array of customers.
The company was launched in 2003, primarily as a consulting business to the dental industry and then as recently as 2012, Joanne decided that the next stage of the company's development should be as a supplier of dental equipment.
Joanne is also a fine example of the sort of entrepreneur who starts his or her business with minimum capital and a telephone. At that point she had no choice but to be everything from the salesperson, customer services person and (as many others who have also been in this position), accountant and tea maker!
The gradual build-up of the business meant that Joanne was able to 'buy-in' expertise and that too is the classic progression of an entrepreneur who knows where he or she is going and is in full control of expansion.
Joanne's company now employs seven people and between them they have all the skills necessary to drive the business forward to the next stage.
If you are already a business person you are no doubt familiar with the word 'goodwill'. It is not an abstract concept, but something which does have a monetary value, and especially now in the days of instant communication and the Internet it is very important that we not only create a reputation but maintain it.
'Reputation Management' has been a very important aspect of Joanne's strategy…… and purely as an example, here are a few snippets of feedback which she and her company have received from customers:
'It has been a pleasure working with someone with such high standards of integrity, customer service, innovation and enthusiasm for providing the best service to our faculty and students……'
'Joanne's impeccable leadership and communication skills have allowed her to build trust and a strong relationship with our faculty…..'
'Joanne is very open to our suggestions and is always keen to try to work with us to achieve the best outcome. She takes her role very seriously and takes pride in her work…..'
'Joanne is a very helpful, ambitious leader and terrific team player……'
The above are just some examples of unsolicited testimonials which Joanne and her company have received and clearly demonstrate the rewards of not only being totally dedicated to and passionate about your business – but being equally committed to your customers. Joanne tells us that this ethos has been at the centre of her business from day one – and it certainly shows!
At the outset, Joanne was not aware of all the external help that is still available to all budding entrepreneurs and possibly, if she'd consulted a business mentor of some sort, she may have realised that government grants, etc. were available.
In keeping with modern trends, the company continues to outsource some of its specialist functions, such as tax preparation, computer maintenance as well as website development.
One of the most difficult aspects of running your own business is the ability to achieve a perfect work-life balance in order to ensure that both spouses and family have the benefit of some of your quality time. Joanne is no different. Like most successful entrepreneurs, she tells us that her work-life balance is still 'work in progress'. Luckily though, her husband is a great support not only in her personal life, but in her professional life as well.
So far, Joanne has not particularly needed the services of an external coach/mentor/consultant but certainly understands that the future will no doubt bring all sorts of specialist concepts and technical advances and realises that inevitably there will come a time when she will need to seek external advice.
It was a great pleasure for us to meet a CEO with a genuine passion for her product as well as the humility to continue to improve her professional skills.
If you are an entrepreneur yourself and are looking for some sort of inspiration or even a template for both company and personal advancement, you could do far worse than have a closer look at Joanne's career.