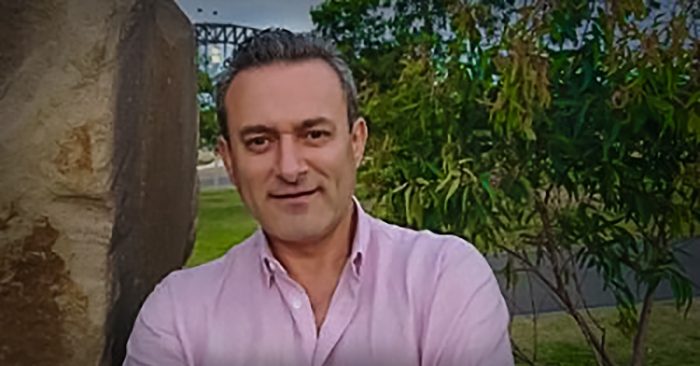 If you think that running a successful business is a matter of luck, you should speak to John Ayoub. If you are a budding entrepreneur or even if you are well-established, John's story is an inspiration and an example of the mindset and expertise that you need to create a long-term success.
It has taken John 25 years to become an overnight success with the Coffee Emporium, although he only acquired the brand about 15 years ago.
When we talk about mindset, we of course mean that single-minded passion which drives the business and overcomes all obstacles. It is also the vision which took John from running a small coffee shop to now opening outlets in the Middle East with ambitions for conquering China as well as several other countries in Asia. At the moment, the focus is on the Middle East and North Africa but somehow, we suspect that what is really on John's mind is nothing less than world domination!
Although the original Bankstown Coffee Emporium dates back to 1991, the company's mission has not changed.
'We are committed to consistently delivering the most outstanding personalised guest experience in our Coffee Houses by providing premium quality coffee and food offerings'
Add to that the company's corporate values of integrity, respect, transparency and trust with continuous commitment to excellence, innovation and growth, with strong leadership, accountability and collaboration – delivered through a culture which fosters a fun, vibrant and creative atmosphere……. And you have a business which screams positivity and progress.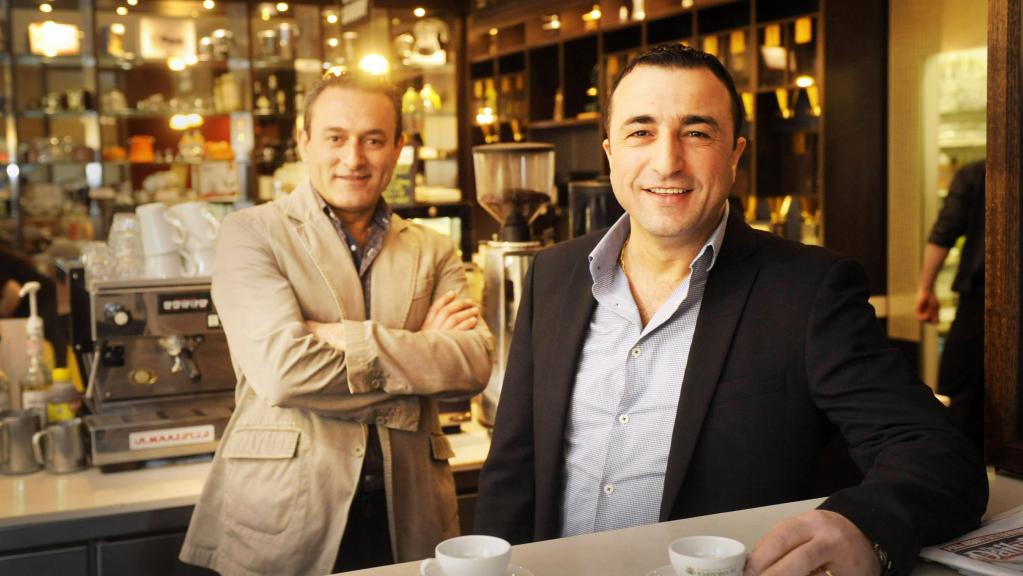 The company's expansionist frame of mind was brought to fruition with the help of John's cousin Sam Ayoub, who brought his experience in retail and franchising, as well as his undoubted skills in financial management. He is the numbers man who understands not only the domestic markets, but has enabled the business to expand internationally.
Neither John nor Sam gained their substantial expertise and experience within their present company. They both came ready prepared with years of experience already behind them.
John learned all about coffee while working his way up at a major coffee company where he was ultimately a master barista trainer. Sam on the other hand, is an experienced finance executive who continues to provide the accounting and financial know-how and leadership which every company needs.
You can have the infrastructure, you can have the expertise, you can have the people, but standing alongside all those advantages, you must have a quality product that you believe in.
John's Nonno blend which is made from a selection of the best coffee beans from all over the world was where it all started and where it continues as the house blend.
The original Coffee Emporium was bought in 2002 and what was initially a niche coffee brand, being delivered in a tiny shop in a Sydney suburb, gradually gained more and more fans. The word spread, as did the company and as they say, the rest is history.
The Coffee Emporium franchises are now popping up all over the place and don't be surprised if one day, there will be one near you.
What next? A wine bar and restaurant in Parramatta – known as The Emporium – but we suspect that before long there will be seen quite a few Emporiums all over the world!
Both John and Sam have learned many lessons on their journey, but they both reckon that the nucleus of everything is their uncompromising and continuing use of their own premium coffee blend.
But the most difficult lesson they have learned is that there comes a time when you have to admit that you need help and outside expertise. That is why they have hired a group general manager who knows and has experience in how to take their business to the next (international) stage.
John and Sam are both excellent examples of two guys who really did wake up and smell the coffee! Then they sold it!  (no apologies!)