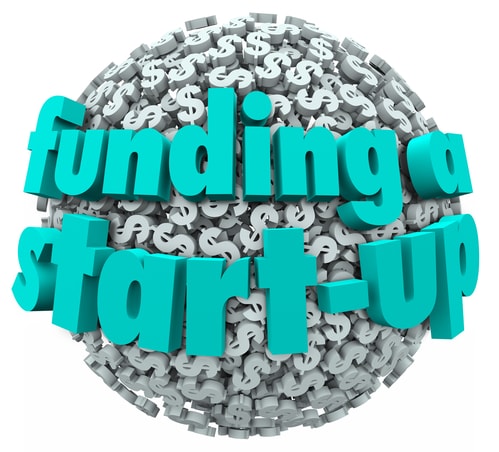 I'm sure that you have heard of Australian pop princess Kylie Minogue but I wonder whether you recall the names of the people who helped her right at the beginning of her career. The partnership which produced and released Kylie's very first track was Stock, Aitken and Waterman.
You're probably  thinking what this has to do with entrepreneurs like you trying to raise money in order to start your business? Stock, Aitken and Waterman started the recording business in exactly the wrong way. They each had an American Express card and they took the hugest risk of their careers by buying all their equipment, their marketing and all the other start-up costs on their Amex cards.
The fact that they are now multimillionaires has absolutely nothing to do with the fact that they went about raising capital in exactly the wrong way. They were extremely lucky. For every Stock, Aitken and Waterman story there are thousands of other stories of entrepreneurs who thought that they would max out their credit  cards and take a risk and ended up in a bankruptcy court!
You should never (no matter how desperate you are), use a credit card for anything other than small short term transactions. The main rule being only borrow what you are one hundred percent sure that you can pay back. Racking up debt on credit cards or charge cards is the fastest route to bankruptcy……. And don't be fooled by what it says on your credit card statement about what you have left 'available to spend'. A credit card is nothing to do with availability to spend, it is all to do with the availability to get into serious debt.
Now that we've got the negative out of the way, let's look at some of the more positive aspects of raising finance to fund your new business.
The fact is that a very high percentage of new businesses don't need very much capital at all……… whereas there are others which are very capital intensive from the very beginning – for instance anything in the retail sector.
I have to admit that one of my very favourite capital raising exercises involves what is called 'pre-selling'. There is nothing wrong with it, as long as you have done your marketing thoroughly and you can honestly project reasonable sales volumes  from day one.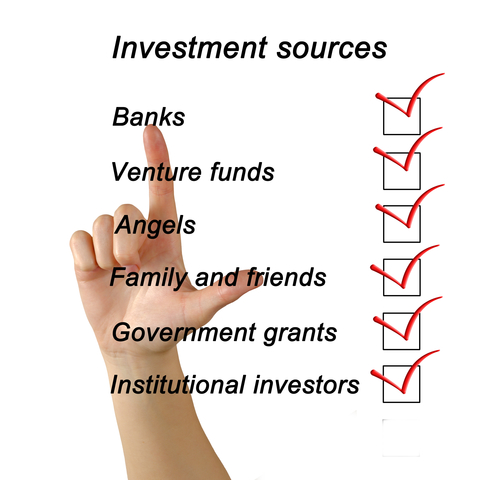 Marketing and selling your products prior to launch or even prior to them being either delivered or produced, can sometimes generate quite a sizeable revenue which can, on occasion enable you to pay for your initial stock!
This system needs very precise co-ordination of the marketing, followed by the suppliers delivering the goods so that orders can be fulfilled in reasonable time.
I'm old enough to remember the good old days when you could go along to your local bank manager, sit down and have a talk about your aspirations and your ambitions, together with a cash flow forecast and a business plan and he or she would have the authority to consider a business loan. Sometimes these loans would be secured against property and at other times, for a slightly higher cost you may have been lucky to obtain an unsecured loan – or sometimes a mixture of the two.
Unfortunately nowadays,  banks make a lot of noise about lending to entrepreneurs but their lending is very expensive or it can be a case of "I'd like to lend you the money but the System says NO'. They often want an equity share in the business plus the bank will most likely help you if you yourself are taking part of the risk by investing some of your own money. If you do decide to go the bank route, I would seriously suggest that you get advice from a professional or someone who has themselves been successful in obtaining investment in this way.
After having considered your own money, many small entrepreneurs turn to their friends and family but if you do so, let them see that you are also investing in your business. Although
they are most likely to be what are called amateur investors you should still produce a business plan and a cash flow forecast and perhaps offer them part ownership of your business. Once again, if you do need a proper business plan to be drawn up, it is always best to  go to a professional consultant rather than Google!
Of course, you need to choose who you ask for investment very carefully because the  fastest shortcut to ruining a relationship is to owe somebody money.
Nowadays there are hundreds and thousands of venture capital firms and so-called 'angel investors' who are more than happy to participate in a new business if the idea and prospects are
sound. Venture capitalists are no more than agencies who have access to people and companies with money who wish to invest in commerce. Very often, their preference is a company which has big ambitions, specifically companies which are likely to eventually go public.
If you already are in business and have something definite to show, you can think about what is known as 'crowdfunding' where you obtain the loan you need from a variety of sources. If you have a look on the Internet, you will see any number of such opportunities and each one tends to have different requirements – but nevertheless is worth exploring.
If you are an established small business and you are struggling with cash flow but have people who owe you money and you can demonstrate that with bona fide invoices, you should consider factoring. That is where a factoring provider will lend you the money based on your outstanding invoices which you can pay back when those invoices have been  paid to you.
If you are an entrepreneur and are looking for a reasonable amount of capital plus you already own your own home, you can always release some of the equity in your home then use that to fund your starter. Because equity loans are secured on your property, they tend to be cheaper than other types of loan. However remember, that apart from all the other risks associated with a company, you are adding to that risk by putting your home on the line.
Those are just a few ideas about raising capital and you can investigate each one of them but if there is one pearl of wisdom I would pass on to you, it is that you should engage the services of a professional as soon as you can because they  will not only do all the legwork for you but also make sure that you are properly prepared for all the questions that any prospective lender is bound to ask you.