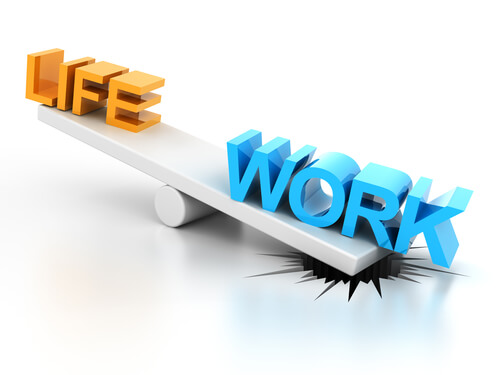 How to Balance Work and Life when Running Your Own Business
It's not an exaggeration to say that in recent years we have become totally obsessed with what is known as a 'work-life' balance – even books have been written on the subject!
The sad fact is that there are no hard and fast rules about how much time you should spend earning a living and how much time you should spend with your family or in the pursuit of leisure time. It all depends at what stage you are with your business, what sort of family you have and even where in the world you are.
Some may say that at the very beginning of your business career, spending 16 hours a day building up the business, and possibly not giving your family all the attention it demands is no bad thing, because there will be a time when both you and they will reap the benefits of your initial hard work.
Others will say that you should allocate specific time slots to your 'downtime', but then again, although the theory is very good, your life is not a timetable.
Yes, not having any leisure or family time can cause you stress and affect your health negatively, but then again you should not become stressed out by trying to cram everything into your life all at once.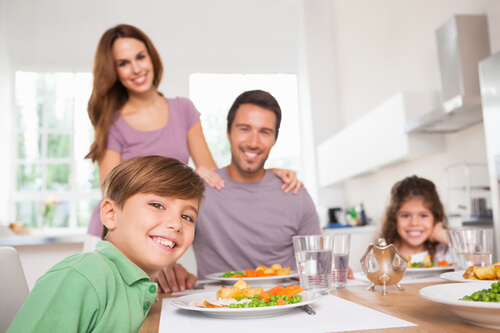 In an ideal world, you should be able to fit in your family, friends, exercise, going to the cinema, entertainment, 'alone' time, your love life, eight-hours sleep, reading, watching the TV , etc. into a week (some people attempt even one day!) – but trying to do this on a regular basis is going to cause you a certain amount of stress and you will find that both your work time and downtime will suffer.
A more enlightened modern approach nowadays is not about 'work-life' balance, which is all about allocating time slots, but your goal ought to be all about achieving a work-downtime 'equilibrium' which suits you and those around you…..but it has to be 'equilibrium with flexibility'.
Only you know when you work best and only you know when you are not being particularly productive. The concept of 'natural rhythm', not only applies on a day-to-day basis, but is also a seasonal phenomenon.
So, the first thing you need to think about are your own life-rhythms. You can either discover or rediscover them by completing an honest 'self audit' which will help you to be more self-aware.
If you used to be a 9 to 5 office worker, then your work-life rhythms were set for you and life would have been comparatively simple compared to now, when you are working for yourself.
The important thing to remember is that the boundaries between your work and your home or private life will occasionally overlap. There is absolutely nothing wrong with that.
The whole concept of the correct work-life or more accurately, your work-downtime rhythm becomes of paramount importance if you have young children……..because one of the great truths in life is that the most valuable thing that you can give your children is your time. They should be your first priority and probably the only non-work activity to which you should give absolute priority.
It is quite easy to work out whether or not you have achieved somewhere near a good work-downtime rhythm and like most of these things it revolves around your stress levels which, of course, affect your fatigue levels, which eventually lead to health issues. The signs are very easy to spot.
You may have heard of the old 'management by objectives' concept. The clue is in the title and you pre-decide what you are going to do and how long it's going to take you – and when the time is up, you stop.
You can apply that to your home life just as easily as you can to your work life. For instance, you may decide that every Wednesday afternoon (for example) is going to be dedicated to your home life or a pastime that you enjoy. Build it into your life. Everyone around you, whether it's your work colleagues, your customers or your family will soon get used to that.
The final few things which are worth mentioning are activities which have become bad habits and which span both our personal and professional lives.
For example, try checking your emails once-a-day – or twice a day at most. That simple adjustment will make you far more productive and free up quite an amazing amount of time both for your work and your private life. When was the last time you switched off your phone?
Even small adjustments like these will inevitably lead you to the concept of Time Management – which we hope to cover for you in the future.
Always bear in mind though that you are in charge of your time.