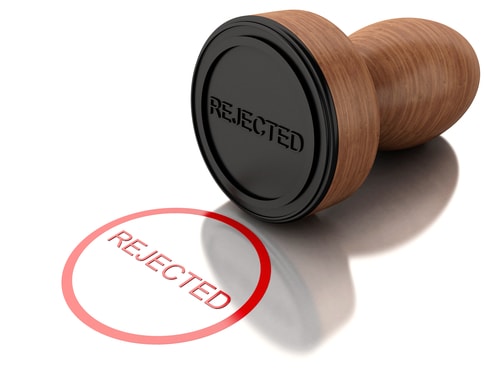 How To Deal With Rejection From Potential Clients
Everyone dreams of being a success and  possibly creating a business – yet some manage to take the plunge to establish and drive a business forward whereas others prefer the comfort of working for others. What is the basic difference between the two groups? Well I'll tell you – it's courage and self-motivation.
So what is it that constricts an individual's growth both in life as well as business? Is it a lack of money, lack of time or resources – and this applies both to those who have not had the urge to start a business as well as those who have started and are failing. What stops them is fear.
Many say that fear is an irrational emotion – unless you are physically threatened… but that is not necessarily so because the type of fear that an individual feels when interacting with others is not a physical fear it is what is known as a Fear of Rejection.
You may think that categorising most reasons why businesses or individuals don't develop cannot possibly be oversimplified to a simple fear of rejection – Let me explain.
Fear of Rejection is a very powerful emotion which underlies and even dictates your business choices and actions. It can manifest itself as doubt, fear, worry, imagined gremlins – and all manner of 'negatives' which prevent an individual from taking action.
Let's simplify it even further. What I mean by 'Fear of Rejection' is hearing that one word that drives fear and de-motivates far too many entrepreneurs and that word is 'NO'.
That little word is all  that often stands between success and failure.
A prospective entrepreneur will spend a long time preparing his business by buying the right equipment, installing the latest software, creating a perfect office environment and ultimately failing. Why? Because of his or her FEAR of contacting prospective clients and being rejected.
Putting together an office, making lists, installing software 'planning' etc etc is very often no more than procrastination, that is to say putting off that evil moment when human contact is required.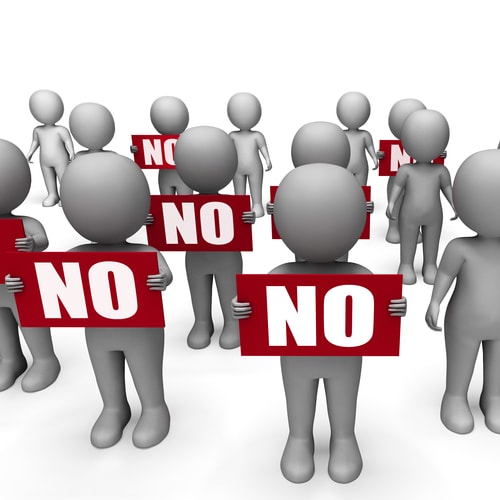 I have seen many fledgling entrepreneurs paralysed with fear when needing to telephone somebody. Why? Yes,  it's that fear of rejection and the dread of hearing the word 'No!'
I can say quite categorically that the majority of  new businesses fail not because their product is bad or because of any other excuse. It is because not enough people are contacted. The reason that not enough people are contacted is invariably to do with nothing more than that fear of rejection and not wanting to hear that dreaded word!
That inevitably leads to stress, wrong choices and very quickly a self-amplifying problem develops because that worried and stressed out entrepreneur cannot possibly function properly.
That results in the individual:
Not taking any
An escape into perfectionism.
Choosing the wrong clients – who tend to be the 'easy' ones…..the ones who they imagine might say 'YES'.
Constructing future imaginary scenarios centred around failure rather than success.
Becoming too introspective, that is to say inward focused.
Needing their egos massaging through the validation of others.
A lack of trust in others.
Unless checked and dealt with, a fledgling entrepreneur can soon fall into a spiral of self-doubt and safety which is not really what entrepreneurship is all about.
Business is a contact sport!
Becoming successful has a lot to do with RISK and the question that you have to ask yourself is 'Am I willing to expose myself to the risk of becoming successful?'…….and what is more important,  what tools do I need to help me to achieve?
Firstly, expect to hear the word NO……Embrace it because it is a necessary by-product of moving forward.
Secondly, to avoid stress, live in the present moment rather than thinking about negative consequences or outcomes.
Thirdly, and this is one of the most difficult for people who have any sort of ego……It is the ability to ask for help. I can say with hand on heart that I do not know of a single very successful person who does not have some sort of mentor or coach that they can go to with their problems.
A lot of people talk about PMA as Positive Mental Attitude. I prefer to talk in terms of PPA which is Positive Physical Action – for instance taking proactive action to acknowledge, overcome and use the raw fuel of one of the most powerful motivators within the human psyche – fear……. Or more accurately the WILL and ABILITY to overcome it!