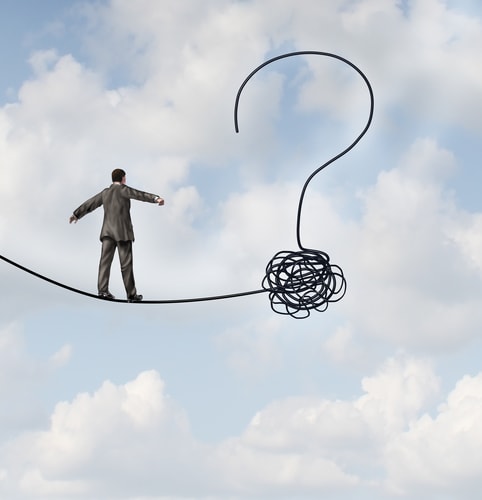 How to overcome fear when planning to start a new business
Imagine for a moment that you are a novice tightrope walker who has never even considered the possibility of balancing on a rope many feet above the ground. Where would you begin?
First of all, you would probably ask for some expert opinion from somebody who is a competent tightrope walker. He or she would give you advice which would include the fact that in order to be successful as a tightrope walker, what you need to do is to minimise the dangers and risks associated with the activity.
How would you do that? Would your first act be to step on a rope 20 feet above the ground and hope for the best? No, of course not! You would start with the rope maybe 2 or 3 feet above the ground with a support harness on your back and something to help you balance.
All you are doing there is mitigating against failure. You are doing all the preparation work that you need and then you carry on learning as your skills gradually improve.
It is exactly the same when you are starting a new business. You ask for expert opinion and guidance and you prepare. You deal with any fears that you may have, not by thinking about them, but by 'doing things.'
So what are the things that a new entrepreneur is afraid of – apart from running out of money? In fact, ultimately, that is the biggest fear that a new business person has. You can call it 'the fear of failure' or whatever you like, but ultimately your success or failure is only measured in terms of hard cash.
There is no 'magic bullet' to help you to overcome the fear of running out of money or not generating enough income, but I'm sure I do not have to spell out the fact that in order to remove this fear, it is a question of making sure that you are properly capitalised at the outset, and that you work as hard as you can in order to generate revenue, (or should I say profit) in the shortest possible space of time. Action.
You may also feel that you are in some way not good enough or undeserving of success because you do not have the business expertise in order to succeed. This one is very easy because you can either make a point of learning all about business, accounting, taxation etc or you can buy-in the expertise. Action.
Far too many people in this world are far too obsessed about what others think of them and will not take the risk of working for themselves because they are worried that they will feel humiliated and objects of derision if they should fail. I can't help you with that one, but I will say that that sort of feeling is largely in one's imagination because if you are brave enough to start up in business, your family, friends and acquaintances will be totally behind you and wishing you success. They will be all be rooting for you.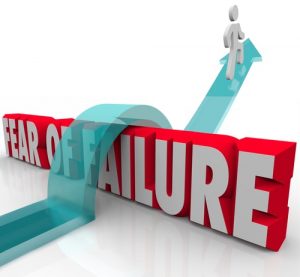 Walking away from the comfort of a monthly credit into your account from an employed job can be like a child losing its security blanket and as difficult to shake off. This one is all to do with self-belief, because unless you are confident of rising to the top of an organisation and becoming chief executive officer, you will never become rich by working for someone else. This is where work, commitment and resolve come into the equation. You have to ask yourself whether the promise of becoming an independent success is stronger than the 'pull' of a monthly pay cheque.
Believe it or not, one of the greatest fears that we have in life is the fear of change or should I say the fear of the uncertainty generated by change. There is little doubt that for most of us who have worked for ourselves, the path to success is far less comfortable than the smooth path we are already on ….. But the rewards at the end of the rocky path are really well worth the journey.
If you actually embrace the fear of failure and accept that failing businesses are a very real possibility………unless you do everything in your power to minimise that risk, then you will put yourself in the correct frame of mind to act and take the plunge.
So forget all the psychobabble about 'chasing dreams', ' being yourself' and all the other nonsense that you read in the so-called 'success' books.
You will overcome your fears through nothing more than action.
If you have a fear of anything, think about what it is, identify it and then meet it head on.
Deal with it!
…. And your success is guaranteed!