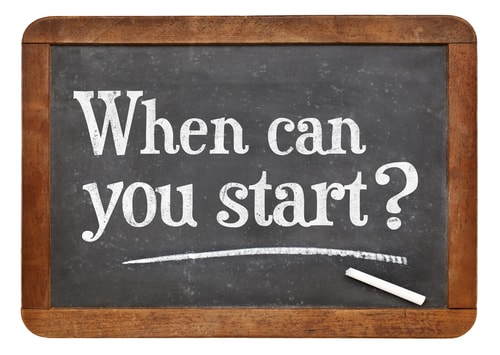 Is There A Good Time To Start A Business?
The short answer is 'no'….although some times are better than others!
Unfortunately far too many people start a business when they have been made redundant or simply lost their job and they blunder into the business world without really knowing what they want to do but feel that they ought to do something.  That is not the way to start a business.
The other thing that you should bear in mind is that it is perfectly possible to run a business whilst  simultaneously working for someone else. That unfortunately means that you will not have as much time as would be ideal to give to your new business but it can be done. I've known many people who have been very successful and only quit their salaried work when they were perfectly confident that their business could support them. I'm not for one moment suggesting that is ideal but it is always an option.
If you've had a long-standing ambition to be an entrepreneur and start your own business and you have saved hard for it and have the capital ready for whatever passion you have, then you will know yourself  the right time to start your business.
Let's just for one moment think about an economic situation which would probably be the ideal time to start a business.
What are the non-personal business and financial factors which would  most likely motivate you to take that first step into  business?
Low interest rates are not only times when consumers are encouraged to spend but for a new business, loans will be cheaper.
Reasonably priced fixed costs such as office rents, office furniture and even raw materials for your product.
Cheap labour. You may need help in your business and a good time to hire people is when things are tough in the general marketplace and lots of people are looking for work.
When big companies are losing business and possibly shedding staff, there is an opportunity for a small and nimble start-up to take full advantage.
An economic atmosphere when there are few start-ups because of the fear and uncertainty.
Imagine an economic scenario where people are desperate to save money which is going to make it easier for the budding entrepreneur to sell the right products at reasonable profit rather than high profit.
There are times when both commerce and the private sector are looking for something new and original. An excellent time to make a very quick impact, whether you provide goods or services.
I seem to recall  that it was Baron Rothschild, a founder of the Rothschild banking dynasty who once said: 'Buy when there is blood on the streets!'
Warren Buffett, the Chairman and CEO of Berkshire Hathaway said: 'Buy when everyone else is selling, and  sell when everyone else is buying.'
Both of these very successful gentlemen were in fact saying exactly the same thing which is not to follow the trend but to set the trend and do exactly the opposite to what the majority is doing.
It is when an economy is doing really well that most people feel confident enough to start a business and become entrepreneurs, when in fact, if you look at the seven points listed above,  you may already have noticed that they all occur simultaneously during a particular phase of an economic cycle.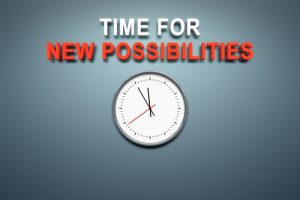 Surprisingly, it is when companies collapse, people lose jobs and there is uncertainty in the air or when an economy is in recession that is the best time to consider taking that big step into entrepreneurship and starting your own business. Those are the times when interest rates are at their lowest, borrowing is at its cheapest etc etc.
The other great discipline that entrepreneurs who start a business during the hard times learn is cost control. That is to say they learn very quickly that in order to maximise their profits they have to create a business model which pays special attention to company expenses and costs.
That of course means that once the economy is out of recession and the business is well established, they already have the good habits that all businesses ought to have – proper cost control.
In addition, when an economy is in recession and certainly when the outlook is not so good and when it is counterintuitive to do so, not only will new start-ups have fewer competitors but like Warren Buffett, there are investors who will themselves buck the trend and be looking for new ideas in which to invest.
In addition, it is during a recession when cash-strapped companies are often getting rid of machinery and equipment which a start-up business could use. This means that not only will that equipment be cheaper, but anyone brave enough to attempt a start-up in this sort of economic climate will  have incredible leverage during any negotiation.
If money is generally tight, even suppliers are easier to negotiate with because they need to get rid of the goods that they have produced – and now trying to do so in an ever shrinking market.
I'm not for one moment suggesting that you should hang around and wait until there is a severe economic downturn before starting your business, because if you do have an idea, the passion and the means to carry ahead and start your business, do it now.
However it is always useful to know when the optimum conditions are for starting a brand new business. I am sure that with proper guidance, you will make the right move at the right time.