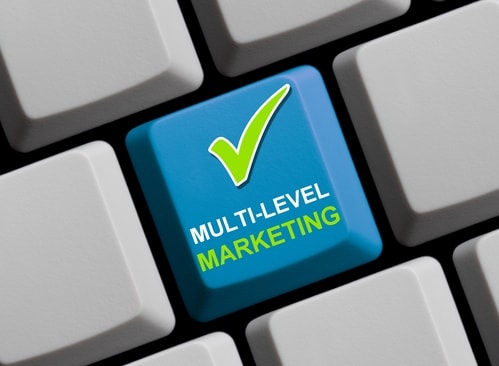 Those of us who have been in selling for any length of time will tell you an absolutely true fact which is that no matter the sector, the product or the method, it is a numbers game. That is to say, the more people you contact or the more people who contact you, the more successful you will be. That sounds obvious doesn't it but you'd be surprised at how many new entrepreneurs don't make that very simple principle work for them.
The ultimate example of using numbers for increasing sales and revenue is the concept of Networking – sometimes known as 'pyramid selling' or the more user-friendly 'multi-level marketing'.
This type of set-up can have a certain appeal to the 'solopreneur' because there is no capital raising, there is a ready-made organisation together with ready-made products, a well-established support mechanism together with product training, sales training, and even a lot of the accounting. All that leaves the new 'entrepreneur' free to do nothing more than concentrate on contacting people and selling.
Usually there is another element to this type of business and it is probably the most important apart from selling, (and this is the one that can be the real money spinner) and that is recruitment.
Let's have a look at the dictionary definition of networking or pyramid selling. It is: ' A system of selling things in which someone buys a large supply of goods and sells them in smaller amounts to other people, who then sell them to others in even smaller amounts.'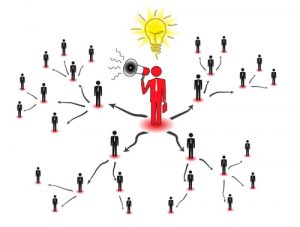 Even from that simple definition, you can see that the fastest way to sell more is to recruit people who will sell on your behalf, earn commission just as you do with you taking a small override commission from the business that they sell.
On the face of it, it couldn't be simpler – could it?
Firstly, no matter what the organisation is or distributes, they will all deny the fact that they are 'pyramid selling'. Unfortunately, the phrase has acquired a certain notoriety, although the media are very fond of it whenever such an organisation finds itself in trouble.
This type of selling is very much part of our lives, ranging from the distribution of cleaning products, kitchen products, health products, cosmetics and more.
One of the great advantages of this type of company is that it gives you not only independence but personal flexibility because although you may have somebody you answer to, it tends to be very informal and for most of these products you tend to be your own boss with your own area. That is one of the great selling points – you have independence.
The second principle of this type of selling is that although most of the work is done at the bottom of the pyramid, most of the profit is derived at the top of the pyramid. If you think about it, that is quite obvious. Imagine an organisation of 1000 'solopreneurs'. The person at the top of the pyramid derives override commission, bonus or whatever else you'd like to call it from 1000 people, whereas the person right at the bottom of the pyramid derives commission purely on his or her own sales.
There is absolutely nothing wrong with such a system and if you are happy to earn a little bit of extra income by selling a product in this way then by all means, have a go.
This is a form of direct-selling and if you are happy to recruit a small team of people to help you, then by all means do so. But gradually, you will find yourself moving away from pure sales to sales management, which creates its own issues. Just make sure that you are capable of managing what may be amateur salespeople because as you may know from your own experience, sales is the best job in the world – when it is going well. When it is going badly, it is by far the very worst job.
Motivating badly performing salespeople is possibly the most difficult of all management roles.
Many people who enter this form of direct selling tend to sell to family and friends, and then watch the business fizzle out.
There are those who will tell you that multi-level marketing is not pyramid selling, but most multi-level marketing companies do encourage you to recruit.
The company will pay you an override or percentage of the commission earned by those who are underneath you and the more levels that are working underneath you, the more money you will make.
Having said all that, multi-level marketing or networking is possibly the cheapest way of becoming your own boss with your only investment (usually) being in buying products that you need in order to show them to your potential customers.
Make no mistake, there are many very successful companies of this type with one of their great management assets being the fact that because everyone upstream depends on their subordinate levels in generating income for them, there is a great tradition of mentorship, motivation, training and available help. That is something that a start-up entrepreneur working on his own will often have to pay for.
However, contrary to the publicity normally dished out by these companies, this is not a 'get rich quick' scheme. In common with any other sales activity, the amount of profit you generate is in direct proportion to the amount of time and skill that you are willing to put in. There are no shortcuts.
Yes, there will be promises of conventions in the sun and fabulous incomes – but as in any other activity, this is confined to very few individuals.
Nevertheless, if you are someone who does not have a problem in working from home and you wish to generate an additional income, then this type of selling may be for you.
Here's a 'wealth warning': According to recent research, well over 90% of people who are involved in multi-level marketing do not make a profit.