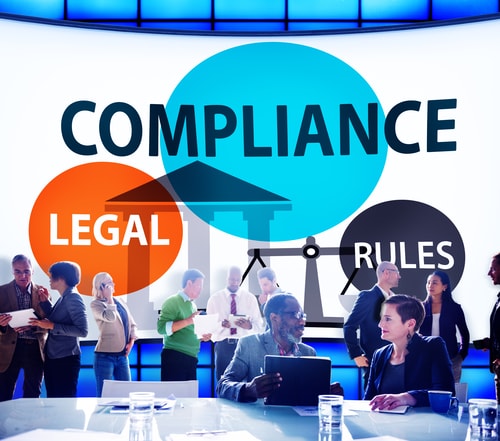 Proper Training and Adherence to Regulatory Obligations
So-called 'shadow' economies have been a great growth area all over the world in the last few years, primarily because of high unemployment rates and people turning to any activity that pays them cash. Of course, in turn, that means that taxes are not paid, and whatever activity the individual is involved in, is totally unregulated.
Needless to say, the shadow economy is not just limited to the dishonest, the unemployed and the poor, because even those gainfully employed will very often accept unofficial cash payments for work carried out, especially if by avoiding all taxes and tariffs, they are able to provide a cheaper service than one arranged through official channels. Any sort of shadow economy is very difficult for the authorities to control. Governments accept that they are losing billions in tax revenue, but in a way, the unofficial economy does contribute to a country's Gross Domestic Product (GDP) because it does give private individuals the spending power they may not have had in the first place.
Governments rely not only on direct taxation income but also on consumer spending and that is why the shadow economy is largely tolerated.
There was a time when any sort of unofficial economy was immediately associated with illegal activities such as drug distribution which inevitably led to money laundering and was considered to be in the hands of the criminal classes.
Nowadays, although criminal activities do certainly contribute the major percentage of a shadow economy's turnover, the majority of people working illegally is primarily to be found in the service industries – ranging from hotel work to food sales and even things such as construction work and busking musicians can be included.
Recently, the increase in what is often draconian regulation has become a major contributor to people joining the shadow economy. For instance, legislation all over the world within the food distribution sector has made it very expensive and difficult to comply by what many see as over-regulation. This has driven many people to provide their food related services unofficially. This applies from everything to fishing quotas to laws governing the sale of street food.
Internet auction sites whose turnover is measured in billions have also been a great contributor to people buying and selling all sorts of goods without paying the various tariffs and taxes. Just to give you an idea of the scale of the problem, the American Internal Revenue Service estimates that last year it lost well over $500 billion in tax revenue! Simple arithmetic will tell you that, by definition, the shadow economy is subsidised by legal taxpayers because those who do pay taxes have to pay more in order to balance out what those who are working illegally don't pay.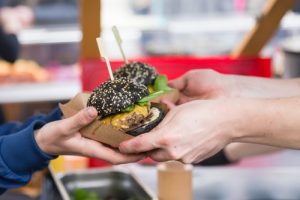 Illegal workers at the bottom end of the system are very often exploited because they have very little recourse to law if they are mistreated or dealt with unfairly by unscrupulous employers. In addition, they tend not to have the advantage of social security benefits , or even health protection for themselves and their families.
The most visible industries and probably the one with the highest number of people working illegally are food related businesses. There are countries where anyone can set up a street stall and start selling food. That of course presents a danger to the public in that these people do not have the benefit of being regulated, with no hygiene or health and safety permits. Unfortunately that means that if for instance, you as a customer suffers from food poisoning – or worse – you have no recourse in law.
Worldwide, there are also many instances of unregulated building work carried out unofficially for cash in hand. Not only do large construction companies take advantage of using illegal labour but there are even private contractors who are not certified or qualified but are able to come into your house, carry out major structural changes with absolutely no proper knowledge, experience or qualification.
It is important for consumers to realise that they have absolutely no protection when they employ or use unqualified, uncertified and very often inexperienced labour and services. Unfortunately, many people make those judgement calls based purely on value for money or should I say perceived value for money and that of course encourages the growth of the unofficial sector.
Proper training and not only just an understanding of regulatory obligations, but proper registration and control are of paramount importance. Unfortunately, (and it is not all the fault of the illegal workers) bureaucracy, corruption and over-regulation also play a part in the accelerating expansion of the shadow economy.
This is not a simple issue and many agree that the solution lies more in education, rather than regulation.