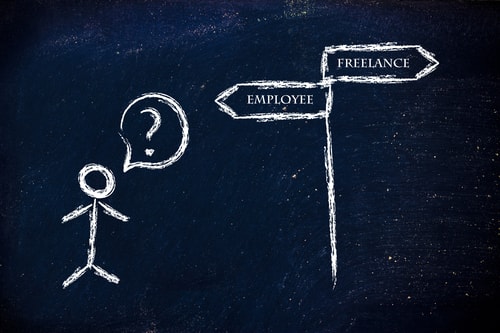 Seeking the help of freelancers
Anyone who has been in business for a long time and employs people, knows that the biggest fixed expense that they have is their wage bill. Add to that employee insurance, pensions contributions, expenses etc. etc. and you can see that a substantial chunk of business revenue is taken up with staff expenses.
I'm not for one moment suggesting that you never hire people, but nowadays the trend is certainly towards SMEs using freelancers. Although very often it appears more expensive in the short term, it is definitely by far the most efficient way of buying-in the skills you may only need occasionally. A recent survey of small businesses has shown that about half of SMEs have started using freelancers in the last year and the trend looks set to continue. There has been quite an explosion in freelance sites with well-known ones such as  Upwork  and PeoplePerHour both reporting a substantial increase in activity.
It is nothing more than technology which has allowed SMEs to contact freelancers whenever they wish to do so – for most it is a far better solution than hiring part-time or permanent members of staff and creating an unnecessary overhead.
For instance, if  you are looking for a web designer, nowadays you can find one in minutes and if you use a freelance site, you can find one with previous documented work which tells you how good or bad they are. The vetting is done for you.
Today in 2016, the freelancers which are hired by SMEs are mostly  those in the digital sector – for everything from SEO  to Website Development. A very close second freelance skill which SMEs are outsourcing nowadays is writing – whether it is advertising copy or web content, they are all finding it for more cost-effective to hire such expertise occasionally rather than have an in-house  resource, which is not 100% occupied.
The traditional method of hiring external help used to consist of time wasted in meetings, telephone calls, sales pitches etc…… Now the SME can hire immediately – on demand. You can hire an accountant, a business adviser, an IT consultant, and then simply agree a fee with them, brief them properly, set a deadline and wait for the project to be completed.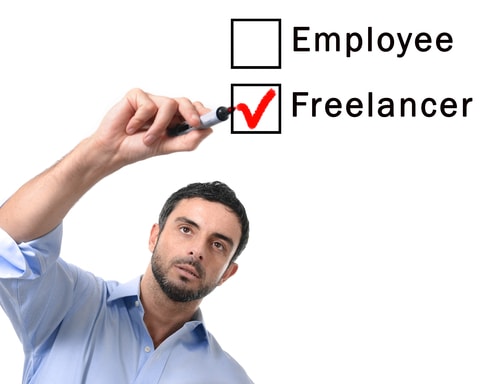 So if you wanted a website designed and developed, if you need business advice, finance, find a book-keeper, artist or even design a sales or marketing campaign, you can now do so without paying a fat fee to a recruitment agency, then interviewing, hiring and later discovering that perhaps you chose wrong person! It happens more than you think………and then you have a whole new set of costly problems to deal with.
Of course, you can hire a temp. But then again you have to think of the odds of finding somebody within your own catchment area who has the necessary and specific skills and then of course you have to find them a desk and a chair to sit on and a PC to stare at.
That is why, if you're an SME of limited means, hiring a freelancer is the only sensible way forward.
If you hire a freelancer through one of the better-known freelance sites, you will find that there are many who will quote you outrageously low sums – beware of those! All freelancers know that their reputation is everything, and I have to say that most of them will deliver on time and very often, once you have a relationship with them they will certainly not only add value to your business but in the long term they will save you money.
Nowadays, you also have the luxury of being able to hire freelancers anywhere in the world and if, for instance, you are doing social media promotions, with only two freelancers you can have full 24/7 activity and coverage.
Do not feel that you have to be limited to freelance-type websites because the odds are that you can ask around locally and find someone who has a good reputation or who is recommended to you. You may be the sort of person who does like face-to-face contact with your freelancer – there is nothing wrong with that.
If you are an SME and you are lucky enough to find yourself two or three really good freelancers, the only piece of advice I would give to you is to do your very best to hold on to them by appreciating their work, paying them on time and trusting them.
I predict that  over the next few years, you will see company structures change from the military style hierarchical model to a flatter, leaner shape to make room for an increasing population of outsourced freelance expertise.