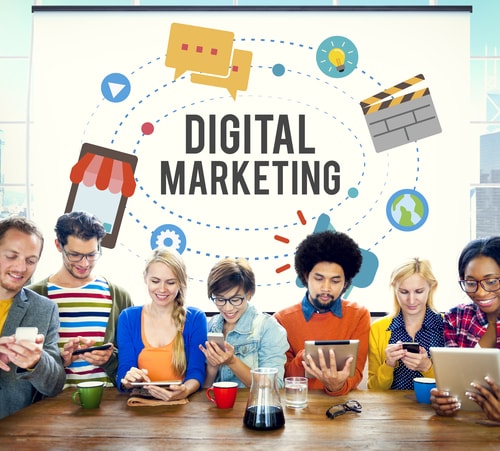 SME and Digital Marketing
Over the last few years, selling via the Internet has become of increasing importance to every business, but as far as the SME is concerned, on average and because the average SME does not usually have the benefit of a massive marketing budget, the various Internet channels available probably represent almost all if not all of their marketing budget.
If therefore, you do have a business and you are hoping to rely on the Internet to help you with your distribution, I'm going to give you one piece of advice which may sound a little bit obvious: Make sure that your business is not invisible.
We can all agree that having an online presence is no longer a luxury but a necessity. And you'd be surprised at the number of people who still do not understand how the whole thing works and holds together.
For instance, a friend of mine who is a web designer put together a website for a lady who is running a home-based business, but wanted to have an online presence. Upon being told the website was ready to launch, she said "I'm not at home, so don't launch it straight away because there isn't anyone in to take phone calls or answer the emails!"
Now that's what I call blind optimism!
And if you are not familiar with how digital marketing works, you have a very simple choice. The first is to study the subject and the second is to hire someone who has already studied the subject and is an expert. The first option is feasible, but in the long term, may prove a far bigger cost than hiring someone.
The other thing you should know is that very soon we are approaching the stage where nearly half of all sales originate either from a tablet or a smartphone. So not only do you need a proper online presence but you need one that works across smartphones, tablets and PCs.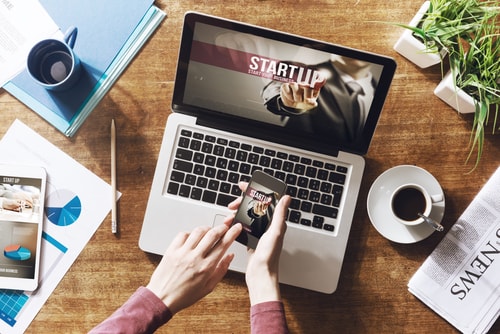 In fact, if you have designed a website yourself and it looks good on your laptop, try and call it up on your phone. If you cannot immediately read it without turning it on its side and expanding it, talk to an expert. Many people shop on their phones, but don't actually complete the transaction until they are in front of a laptop. That is why you need to be visible across all media. If you are not visible to everyone on every device, you will lose business.
If you are fond of 2000 word articles and blogs on your website, think about controlling your enthusiasm and think of the poor person sitting on a train reading on a 4.5″ screen. Condense…..condense……condense….
Many people will look at their iPhones or Android on the way to work and if they are looking for a particular item are not interested in ploughing through 10 pages of what you consider interesting information. They need pictures and bullet points, preferably in large letters. In other words, less is more.
Everything on your website needs to be immediately eye-catching and immediately appealing. It also needs to be simple.
Because you can reach far many more clients via the Internet, you as a modern-day, modern-thinking day SME can achieve the sort of potential turnover that was only dreamt of even only 10 years ago. Note the word 'potential'!
Unlike the traditionalist big boys, SMEs who do not have the disadvantage of overpopulated marketing departments and hugely expensive existing advertising campaigns, are able to create and modify digital marketing strategies on the hoof and on a daily basis if they wish to. That is a great advantage of the 'S' in SME!
Because of the aforementioned potential turnover, it is well worth even the smallest SME contacting a digital marketing freelancer or company, getting them acquainted with your business objectives and asking them to create not only a marketing program, but initially to make sure that your website comes somewhere near the top of Page One when a potential customer searches for the product or service that you are providing.
A good digital marketing company will be able to show you not only how to select exactly the sort of demographic that you wish to sell to, but if for instance, you only want to sell locally, they can even target that for you.
Whether you are a window cleaner or part of technical micro-enterprise, it is absolutely essential that you work on your digital marketing strategy and more importantly, if you work with a professional, you should also have constant feedback on how effective the campaign is – even on a daily basis.
I would recommend that you accept that digital marketing requires expertise which you probably don't have but at the same time I would also say that you should beware of the fact that there are many self-styled 'experts' out there only too ready to take your cash. In other words, do your research and be very careful who you choose to help you.
As an SME, there are only two main factors which generate the biggest challenge for you – your budget and your time.
If you think about it, that means two things. You do not have the time to learn a new skill, such as digital marketing, SEO etc …..and when you put together your budget for the next 3 to 5 years, make sure that there is a line in that budget, entitled Digital Marketing. It will be the best investment that you make.