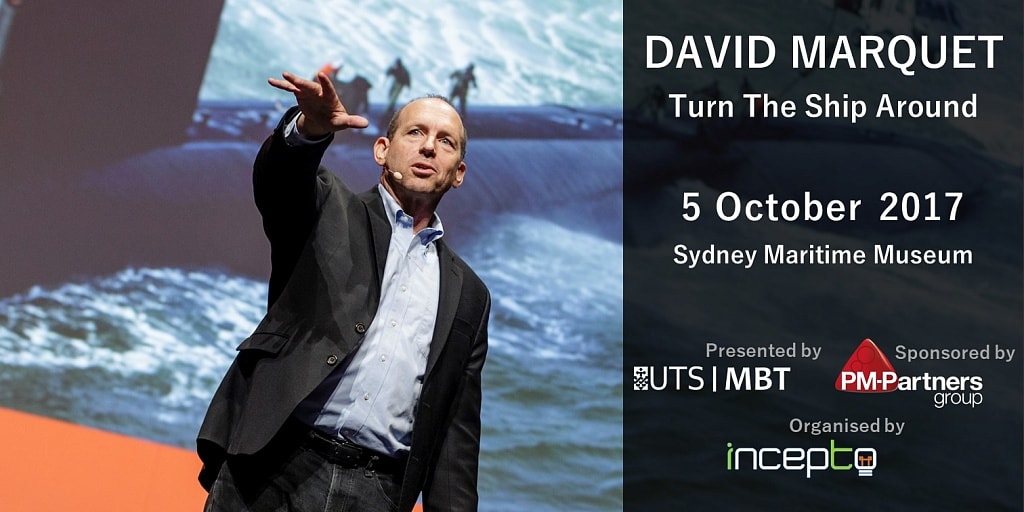 Keynote by David Marquet: Turn the ship around – ENDED
It is with special excitement that we are pleased to invite you to a Keynote event with leadership and organisational design expert, David Marquet, Author of Amazon #1 Best Seller: Turn the Ship Around!
As former submarine commander who served in the U.S. submarine force for 28 years, Captain Marquet "turned the ship around" by treating crew as leaders, not followers, and giving control, not taking control.
The event is proudly presented to us by the Master of Business and Technology Program, the UTS flagship course known for transforming its students from talented IT professionals into innovative business leaders who understand the strategic value of technology. Use code MBT17DP for a 20% discount on the Keynote ticket price. Book NOW!