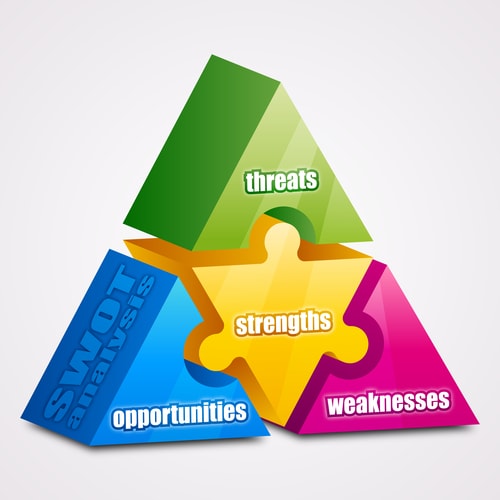 Starting a business can be a big risk. It can also turn out to be very rewarding, as has been the case for the millions of people around the world who have started successful businesses. So, are you ready to own a business? To answer this question, a self-evaluation is necessary.
The first step in establishing a business is to picture yourself as a business owner. This should ideally entail you doing a self-evaluation test to determine your strengths and weaknesses. Identify and outline your personal characteristics, both positive and negative.
In simple terms, carry out a SWOT analysis on yourself and your potential business.
SWOT is an acronym that stands for Strengths, Weaknesses, Opportunities, and Threats. By this, I mean, quantify, understand, and accept both your PLUS and MINUS factors which may affect your business.
There are only TWO categories of SWOT analysis: the controllable Strengths and Weaknesses and the non-controllable Opportunities and Threats. Any entrepreneur  has to be constantly aware of both their and their company's strengths and weaknesses as well as the opportunities and threats to the business plus they have to be appraised constantly because they all change constantly.
Many successful companies have the basic strength within their management. The converse is also true in that many not so successful companies have a weakness within their management.
They say that knowledge is power and one of the great strengths of  a company can be not only the ability to control its numbers through cost control efficiency but also in sourcing the know-how which it does not have in-house.
Far too many entrepreneurs fail because they did not have the expertise of a particular topic and did not have anyone to consult.
A good Quality Assurance program (which as far as possible, guarantees fewer mistakes and production accidents) is also an essential strength for a business to develop. Nowadays buyers expect suppliers to get it right first time.
By far the biggest weakness of any entrepreneur is the inability to attract potential buyers in order to create sales. Even if you have the best product in the world unless it is branded properly and marketed effectively to the right people (market knowledge), it will remain on the shelf.
Unsurprisingly, this is by far the biggest reason why enterprises fail and once again it is a controllable aspect of management and one which requires the most attention.
Alibaba is probably the greatest example of an enterprise which spotted an opportunity and went on to generate possibly the biggest Internet market for itself. Many have followed but few have been as successful.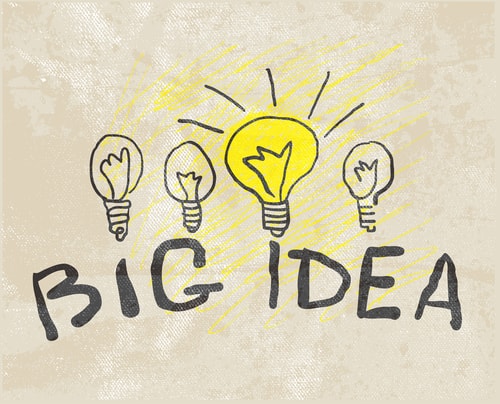 Spotting opportunities and capitalising on them is another one of those primary functions of management which needs constant development. Anticipating a demand is an excellent way for a company to move forward but the really successful enterprises not only anticipate demand but CREATE it.
Needless to say, there are THREATS to business such as rising labour costs or a lack of labour or even interruptions in labour which aren't always controllable by management, but can nevertheless be planned for.
For instance, currently because of offshore circumstances, global demand has fallen substantially but there will be companies who anticipated the fall in weakened foreign markets and who perhaps have planned to expand internal sales.
For instance, the ongoing battle between Samsung and Apple clearly shows that success creates competition. Some may say that competition is a healthy thing, as long as an enterprise knows how to maintain its market share in the face of increasing competition.
There are many other threats to business ranging from changes in tax regime to political upheavals and many other factors.
Although, superficially all THREATS to business appear to be out of management's control, a well built foundation and an ability to capitalise on strengths as well as acknowledgement and management of any weaknesses can not only help a company to optimise its opportunities but also to mitigate against any threats.
In order to carry out a proper SWOT analysis, the best way to start is with a blank sheet of paper. Remember, a SWOT analysis can be carried out on anything affecting your business, so it's best to do them separately. For instance you can carry out an analysis of yourself, your people, your place of work, your economic environment, your product, your industry. In fact as long as you remember that all you are trying to look at are the internal and external factors which are going to affect your business, then you cannot go far wrong.
Far too often, small businesses, sole traders or entrepreneurs all make the mistake of thinking about all the things that affect the business but doing it on an informal basis. You will find it much more useful to do it formally on paper or if you like there are software packages which can assist you.
However, having said all that, by far the most effective way to carry out a proper professional SWOT analysis is to ask someone who is totally unconnected with your business and who knows what they're doing to come along and carry out the operation on your behalf.
Click here and you will find a SWOT checklist to start the process.