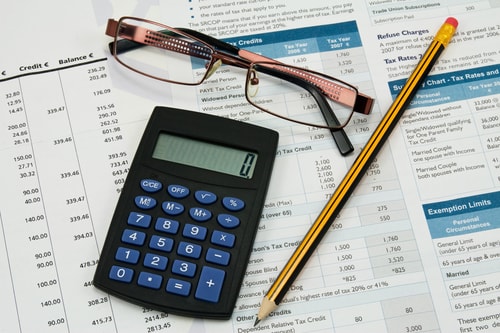 Table of Continuing and Initial Costs
One of the initial jobs of starting a brand-new business is a realistic look at costs. Too often, new entrepreneurs tend to concentrate on the upside, with the assumption that whatever costs occur, they will be covered by sales. That can be the case, but the usual scenario is that revenue starts flowing towards the business slightly later than anticipated. That is why it is very important to try and project both ongoing and one-off expenses.
This is by no means an exhaustive list of possible expenses that you may incur as a new business owner, but obviously everyone has their own variations so do please take this list as an 'aide memoire' and modify it for your own purposes.
MONTHLY EXPENSE

AMOUNT

Your Salary/wage
Other wages
Rent or Lease (office or premises)
Living Expenses
Personal Rent or Mortgage
Marketing/Advertising
Business Consultant
Accountant
Tax Specialist
Stock
Telephone
Gas
Electricity
Web Design
Computer Expenses
Broadband
Licences/Permits
Furniture
Mobile Cellphone(s)
Vehicle Rental/Finance
Travel Costs
Fuel Costs
Printing
Logo
Headed Notepaper
Business Cards
Insurance
Pension
Business Consumables
Clothing
Loan Interest
Sundries – Contingencies
Presentation Materials
Legal
Sundry Stationery
Import Duties
Taxes
Postage
The costs above, as explained above, represent monthly outgoings. The other costs which you need to think about are your initial one-off costs such as:
| | | |
| --- | --- | --- |
| Machinery/Equipment | | |
| Printer | | |
| Computer/pad | | |
| Installations | | |
| Initial Stock | | |
| Electricity Deposit | | |
| Phone Deposit | | |
| Software | | |
| Shop or Premises Fit-out | | |
| Registrations | | |
| Permits | | |
| Deposit for Premises | | |
| Cash in hand | | |
| Unallocated Contingency Costs | | |
| Initial Printing (Marketing etc) | | |
If you write down your expenses in a list such as the one above, it will give you an excellent idea of how much revenue you need to generate and that will of course give you a very good starting point for pricing. If you want to look at a running total and be able to tell immediately whether you are doing better or worse than plan, it is a very simple process to set up a basic spreadsheet which you can keep up-to-date on a weekly or monthly basis.