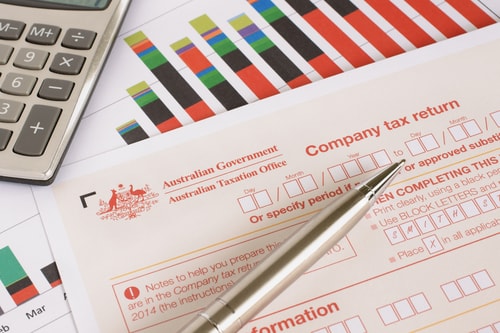 The Business Person and the Taxman
As you look around the world, you will notice that some regimes are more disposed to the self-employed than others. There are countries where setting up in business for yourself is made very easy by the authorities and then there are others who make it almost impossible through the medium of extreme bureaucracy, being!
For instance, the Australian government tends to be very helpful towards the small businessperson but with strict regulations on how to go about setting up the structure of your new business. There are very clear and distinct rules.
The function of this short article is certainly not to make the reader a tax expert because the tax field is vast and most countries' tax rules are measured in the hundreds of thousands or sometimes millions of words.
If you are a new or prospective entrepreneur, you will realise very quickly that it is best to solicit the advice of a business expert or accountant (preferably both!) to help you decide what sort of tax entity you wish to create around yourself.
In Australia, there are only four main business structures, which are for small businesses. They are:
The sole trader. In this case, an individual is totally and legally responsible for everything to do with the business. However, within certain rules, the sole trader is allowed to have employees.
The company. The differences between operating as a sole trader or a company (which is no more than a legal entity which is totally separate from its shareholders even though you may be the shareholder) is all to do with personal liability and different treatment for taxation purposes.
The partnership. As the name suggests, this is a halfway house between a sole trader and a company where more than one person is involved. In the case of the partnership, which is also a legal entity, the partners all have a personal liability for all business debts etc.
The trust. Any sort of trust is a legal device which holds assets for cash for the benefit of a third party.
The major difference between the above business entities and an important consideration, is in the treatment of taxation.  As you know, an employed person pays PAYG (Pay As You Go) tax which  is deducted from income on a weekly, fortnightly or monthly basis. For the self-employed person or company, the big advantage is not only in the fact that taxation can be deferred but certain allowances can be offset against income to minimise the tax liability.
The thing to always bear in mind is that no matter how you structure your business, you can change it at any time. For instance, many sole traders eventually decide to restructure their business into a limited company with themselves as directors and/or employees in order to optimise their tax situation. Some sole traders decide to launch as a corporate entity because they feel that suppliers would prefer to deal with something which looks like a properly constructed company rather than a sole trader.
There are pros and cons for each structure and that is why it is of paramount importance for anyone thinking of going into business to obtain proper advice –  and by proper advice in either an accountant who knows what he or she is talking about, or a properly qualified business adviser.
It is important that you decide at the outset which structure you wish to start with because it will affect not only the amount of tax you pay but possibly the licences you require, depending on your activities, and also whether the ATO considers you as an employed or self-employed person. Then of course you have the different types of business that you need to consider.
For instance, you may be an importer, an exporter, an independent contractor, a franchise, a family business, or even an online business. Once again, the best advice that you will obtain on which route to take etc will be from a business adviser.
You may decide to invest into or purchase outright an existing business.  That will definitely require someone who knows their way around a balance sheet to give you proper advice. There may be existing suppliers, a customer base, stock, etc so in order to quantify all of these accurately and professionally, it is important to obtain proper guidance and direction.
Of course, you are not obliged to take any advice, and I would also mention that free advice is available directly from the Australian Taxation Office but it is far more preferable to form an ongoing relationship with your own taxation and business adviser, because that way you will be able to obtain information on a day-to-day basis, should you need it.
One thing which is unusual about the Australian tax regime is that if you operate a family business, you can reduce your tax liability quite substantially by setting up a family trust – and many start-ups do involve the family.
Obviously the important thing about making sure that your tax structure is correct is in order to ensure that you pay no more tax than is absolutely necessary.
For instance, if you are a limited company, there will not only be a tax liability for employees you have on the payroll, but there will also be corporate tax to think about – so if you do decide to incorporate from the outset, make sure that you hire the services of a good accountant. A good accountant will pay for him or herself in a very short space of time, by offsetting the correct allowances etc against your company income.
Also remember that in Australia, the requirements for setting up as a self-employed person or independent contractor vary from state to state.
Not only will a good business adviser know all the latest rules but, to end on a positive note, will also be able to tell you all about business grants and other assistance which are available at state level.