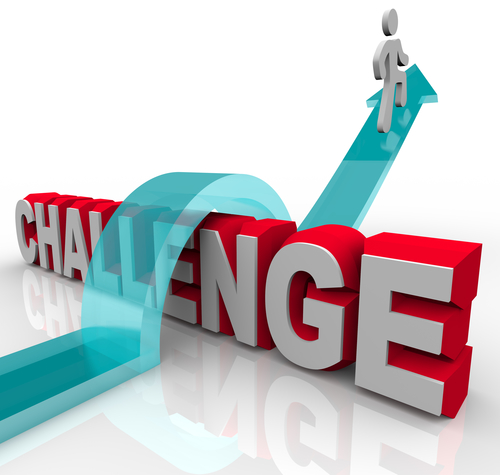 The Challenges Of Starting And Maintaining A Business
As you might imagine, the vast majority of the challenges associated with starting and maintaining a business are to do with money – not just attracting money IN, but controlling the amount of money that goes OUT… but let's start at somewhere before you decide to take the plunge into entrepreneurship and let's assume that you are still employed and enjoying a monthly salary.
There are certain things which you should be thinking about even before you join the ranks of potential millionaires!
Do you have enough money to actually start a business? By the way, that does not mean risking your family's cash because you've had 'an idea'.
There is enough risk in starting a business, so perhaps what you should be thinking about is maybe staying in your current job until you have fully completed your plans, consulted a professional business adviser and even discussed your plans with an accountant and these days, maybe even prepare a proper business website. You can decrease the risk to you and your money just by considering those three simple things and  being properly prepared.
If you have a genuine ambition to run your own business, you may even challenge yourself by living sensibly for a year or two and reducing your expenses in order that you can save money for your startup. What I would not recommend is that you decide to go into business for yourself, no matter what!
For instance, if you have lost your job, there are enough challenges ahead of you without adding the headache of becoming an entrepreneur. One of the great first challenges of starting up in business is to actually make sure that your timing is absolutely right not only for your product or service, but for you personally.
From a timing point of view, I would certainly  always advise if you are employed, not to leave your job until you are 100% ready  and properly prepared to go into business.
I cannot stress highly enough how important it is for you to accept advice, preferably from professionals who have already dealt with the sort of issues that you are about to encounter.
I've come across many 'innocents' who believe that their product is suitable for everyone, and that everyone will want their product.  That is not going to happen. Let an expert guide you and avoid such errors.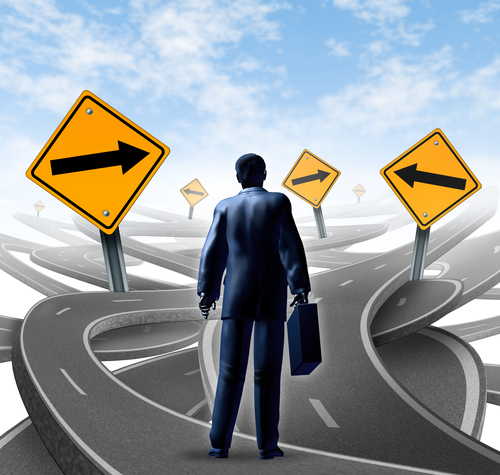 If you're considering some sort of partnership, do make sure that the person or persons that you are about to start your new venture with are the sort of people that you want to be involved with, especially if they are family.  I have witnessed too many businesses failing because of family members who all want to be the boss.
Spending money as a new entrepreneur is all too easy, both on product and on peripherals such as equipment and office space. Let one of your most important challenges  at the beginning of your business life be the art of holding onto your money rather than blowing it.
That means no expensive equipment until your business can justify it and certainly no plush offices with expensive desks and chairs, receptionist, etc. , Remember you are not 'playing' at being in business. That means you do not have to look and act like an executive before you've made your money!
Remember that you will be making the move from having 'the idea' to selling it. One of the most difficult challenges of the new entrepreneur is not the money or the product, it is the ability to go out there and sell it. You will be surprised by how many cultures look down on the humble salesman –  and yet entrepreneurship is all about selling.
That means that another great challenge of the new business person is to learn that ability to sell the product, no matter which distribution avenue is chosen. That means a knowledge of direct sales, business sales, direct marketing, pre-approach letters, asking for business, Internet selling –  and  all the modern distribution channels  which are available.
Whether you carry on as a sole trader, form a partnership or incorporate your business is a decision which will have to be taken sooner or later and the best way to shortcut that particular process is to go to an expert even before you go into business! For instance, there is no worse feeling after a couple of years of being in business, than  discovering that there is a massive tax liability – , whether that liability is personal tax, corporation tax, or whatever tax the local tax man throws at you.  Let's face it, you are not a tax expert, but you should very easily be able to find someone who is.
Another great challenge, again to do with cash, is your ability to pay your suppliers.  Make sure right from the beginning that you are able to pay your  invoices on time. That challenge is all about not developing a bad reputation as a 'payer'. Whether it is a bank or supplier, once you gain a reputation as a good payer, it will be very easy for you to obtain credit or favourable terms.
Which reminds me of another challenge you have as the brand-new entrepreneur – and it is to do with the skill which can save you a lot of money, but which many business people ignore:
Learn to negotiate. Whenever anyone quotes you a price for either goods or services –  negotiate!
So remember that as a  new business person, most of your challenges are going to be with not only making money but holding onto as much of it as you can.
If I was asked to give you just one piece of advice it would be very simple and it would be to find yourself a good business adviser who can either help you directly with those aspects of your business-life mentioned above, and if they cannot help you, the odds are that they will know somebody who can.