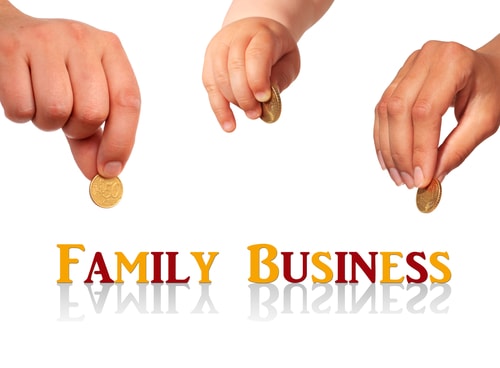 The Family-owned Business
Recently in Australia, The Office of the Australian Small Business Commissioner was renamed and is now known as the Office of the Australian Small Business and Family Enterprise Ombudsman………. And there's a very good reason for the change.
70% of all businesses in Australia are family controlled – ranging from small entrepreneurial start-ups all the way through to the biggest companies.
The figure in most other countries is probably very similar…. with Australia being one of the first to acknowledge the entrepreneurial family as one of the great drivers of an economy.
That does not mean that we should lose all those romantic notions of the sole entrepreneur who starts with nothing and then goes on to make 1 million before the age of 30! They do exist and some of you reading this may belong to the group! But the commitment of an entire family to a product or service is second to none, because they prosper and fall as a single unit with responsibility for each other, not only from a personal point of view but also as a result of the mutual responsibility for generating income.
Their business is their bread and butter……, but if you are thinking of participating in a family enterprise you do have to develop a bit of a 'schizophrenic' attitude to other members of your family. Let me give you an example:
You may have read Maria Putzo's worldwide bestseller 'The Godfather' or you may have seen the film(s). The film was about a family and its businesses. You may not approve of their product (extortion, protection etc.) but I would like to use them to illustrate the dual attitude that you have to develop within a family business.
The Corleone family would sit around the table as a family unit, eating, drinking and exchanging family jokes and banter, just like any other. If you walked in on them, you would probably think what a great friendly family. Lots of laughter. Lots of noise. Lots of love. Lots of happiness.
Now let us look at the Corleone family at work. The head of the family, played by Marlon Brando in the film was definitely the chairman of the board. One or two of his sons were his closest advisers or confidants, one of them was an accountant and the youngest son was learning the trade from the bottom up, and was what you might call 'a soldier'. That was a work unit with an organisation completely different to the family unit with exactly the same people – but a totally different set of rules.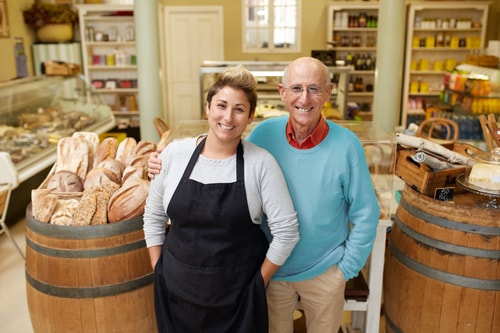 So if you are thinking of setting up a family business, you have to remember the first important rule which is that your personal life should stay at home and what you each do in the business is
based on your skills and not your personal family relationships or even your status within the family.
The other thing that you should establish as soon as possible, even though you are a family, is that rather delicate question of remuneration – in other words, how much do you pay everyone. The answer to that is quite simple, pay for the job, not the person. In other words, forget seniority within the family and pay according to an individual's input into the business.
Just like any other business, a family venture will not always run smoothly and there will be disputes influenced by family and not business views – where objectivity gives way to subjectivity. Therefore it is always a very good idea to hire an outside business adviser who is able to give objective advice, especially where there is a potential conflict within the family. What you might call a "Business Referee"!
The other thing to remember is that any business meetings within the family are certainly NOT to be conducted like a family gathering. The dynamic is completely different…….and once again it is always a good idea when any serious issues are to be discussed to have an outside facilitator.
There are only a few simple rules for a family business to follow, but the tendency is always for a family business to try that little bit harder than a business which consists of a collection of strangers.
Because everyone has a vested interest in the company's success, normal functions such as customer care and striving for excellence tend to be much more of a focus in a family-run business.
The family can be a very powerful business unit.