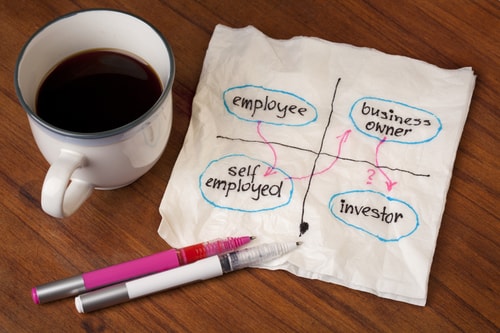 Thinking of Becoming an Entrepreneur? These are the Top 10 Things to Make Sure of Before Quitting Your Job.
The things that you need to think about before taking the plunge and starting your own business fall into two main categories: 1. Money 2. Everything else.
If you feel that this is all a bit simplistic, talk to anyone who has gone through the trauma of giving up a perfectly good salaried job and launched a brand-new business. Of course, if you've actually lost your job and you have no choice but to begin your own business then the choices are much easier, but below you will find a list of things that you do need to think about no matter how your decision to become an entrepreneur came about.
1. Do I really want to work for myself and am I the sort of person who is able to work independently and make decisions? You have to remember that not everyone is suitable for the life of an entrepreneur and there's no shame in that. What you really want to achieve is a better standard of living for yourself and your family and you have to weigh up whether or not you will be better off in the long term progressing through a company or creating your own wealth. This is a really crucial question, and if you're unsure there are all sorts of aids on the Internet which will tell you a lot about your underlying personality and attitudes and will help you to make that suitability decision.
2. When should I start my business? There are several things to take into consideration – the first one being the state of the economy and even there, opinions differ. Some will tell you that the best time to start a business is when there is a lot of money about and everybody is doing very well. Others will advise you that when an economy is really down is the ideal time to start a business because if you need to borrow money it will be comparatively cheap and there is some advantage to starting a business when everyone else is running for cover. As far as you personally are concerned, the 'when' question may be to do with whether or not you start your business while you still have the comparative comfort of a salary – and a surprisingly high percentage of people do start their business or at least lay the foundations for a business when they are still working for someone else.
3. What am I going to be selling? In other words what is your business going to be all about. Are you going to be selling a product or service or a combination of both? There are several more questions under the 'general' heading such as who is your target audience and what competition do you have. There's little point selling a product if everyone else is selling it. The same applies to a service. In other words, you need to do some research .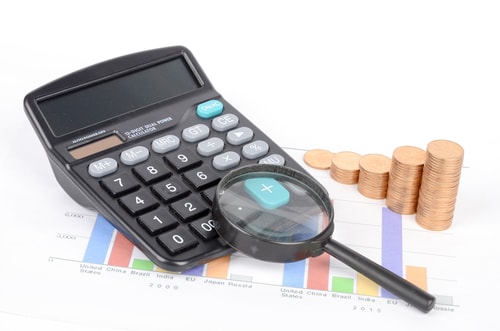 4. Do I have enough money to start a business? Yes, some businesses can be started with minimal capital, especially if you have an expertise of some sort and you wish to provide a service. However, you also have to remember that you need food and shelter. In other words, you should sit down and work out exactly how much money you're going to need in order to survive on the assumption that you are not going to be generating much profit for say three or four months. This is one of those times when pessimism works better than optimism. In other words, you should underestimate your profit for the first six months and overestimate your expenses. The keyword here is REALISM.
5. Do I want to be a sole trader or a limited company? If you decide to operate as a sole trader the good news is that you get to keep all the post-tax profits, but you also take personal liability for all debts associated with your business. You can mitigate some of your responsibilities by registering as a limited company. If you are not sure how to proceed this may be a good time to consult a professional business adviser who will give you the impartial advice that you need.
6. What is my target audience going to be? An inexperienced trainee entrepreneur may imagine that his or her products will appeal to everyone. Unfortunately that is never the case. You need to be able to focus on your target audience. After identifying who they are that will have several knock-on effects, ranging from your website design to the language you use in your marketing . Once again, do your research, and invest in some professional advice.
7. What am I going to call myself? Companies pay thousands of dollars to consultants in order to establish a proper business name. You may feel that your surname is going to be enough, but the general consensus of opinion is that you need a name that says something about your business. The fact is that some names work and others don't. In addition, you don't want somebody suddenly turning up on your doorstep saying that you are using their name!
8. How do I go about telling people that I'm around? This is called marketing, which is basically no more than an umbrella term for how you go about distributing your product or service. Here you need to be thinking about everything from social media to your website and headed notepaper logo design. If you are a local business and are not yet interested in world domination you may take the other option which is more to do with building relationships with potential customers. Many very successful businesses have grown from this type of approach.
9. What is unique about me? You may have already come across USP. That just means Unique Selling Proposition. In other words, what differentiates you from the rest? Why should people come to you and not other suppliers? You have to have some sort of USP, and it doesn't really have to be the product itself. It may be something like your fabulous customer service, your offers or even your after sales support. It is a very important aspect of your business.
10. Do I have a business plan and do I have an accountant? To a real entrepreneur these two items tend to find themselves at the bottom of the list, but are absolute necessities to ensure long-term success and respectability within the business world.
As you may imagine the above list is by no means an exhaustive list, because we haven't talked about things such as equipment, office space, raising capital etc, but I hope this has given you a flavour of the sort of things that you do need to think about before launching yourself on the business community!