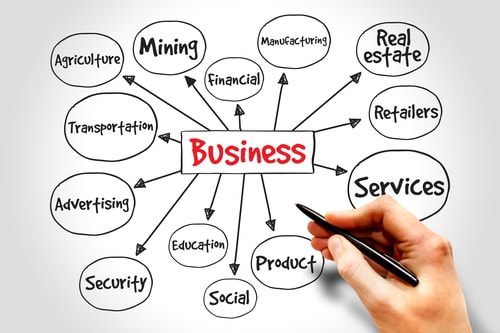 Top 10 Common Start-up Businesses
If you are someone who is trying to come up with an idea for a new business, the tendency nowadays is to think in terms of the sort of consumer technology products that we have been inundated with over the last five years or so. Yes, it is a rapidly expanding market, but if you do not yet have a particular product or service in mind, it is as well to think a bit more laterally because there are businesses which can be started with the minimum of outlay and without the glamour of a stock market launch and initial capitalisations measured in millions!
It all depends on what you are wanting to achieve. If, for instance you are looking forward to becoming a millionaire in five years, home-based jobs such as hairdressing or office cleaning may not be for you. But then again, there have been many successful entrepreneurs who started by doing just that.
On the other hand, if you are a technical expert, you may wish to design an app, which like a lot of apps these days, solves problems you never knew you had!
1. Curbside is a shopping app which is a very good example of the sort of technical application which many people now wonder how they managed without and it launched quite recently with a hefty amount of funding (nearly $10 million) and so far looks like being a great success. If you have never heard of it, you soon will! As the name suggests, the concept is very straightforward. An android or iPhone app allows you to buy goods from a real shop or store and then you can drive along to the store, park outside and it will be handed to you.
2. Ello.co launched about a year ago and currently is being marketed as a minimalist social network without advertisements. Of course it is no more than a development of the existing social network concept, but nevertheless, the owners managed to raise $5.5 million and by all accounts, tens of thousands of people are signing up to the new network every single day.
3. As the final example of very recent and typical modern start-up ventures, have a look at https://x.ai. It is potentially an app which may become universally used and is based on a very simple and straightforward idea which will make sure that you never, ever miss a meeting or appointment ever again. Have a look at the site and you'll see how a simple idea, based on existing office practice can become a powerful business start-up idea. This simple idea was started with the raising of $2.1 million.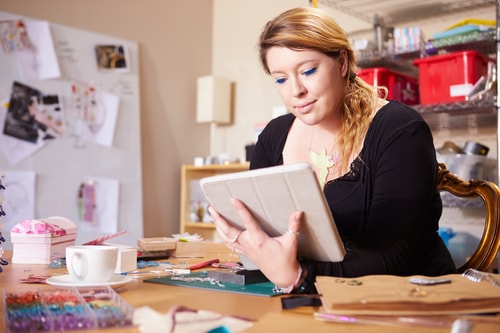 As you may have guessed, the above three examples are typical of the sort of businesses which all appear to be centred on San Francisco and were among the top launches last year. They certainly give a good indicator of the future of many small businesses. If current trends continue, many new businesses will be based on modern technology and button pressing!
However, if you are not a technocrat, let us look at very many other non-phone related businesses which are still available. And some may look a little mundane but nevertheless, have represented the beginnings of great things for others.
Currently many people who begin to work for themselves have no need of rich investors or banks and base the service or product that they provide on no more than the traditional needs of ordinary people. In fact, most of the remaining jobs listed below require very little or no initial investment.
4. Expert or Professional services will always be in demand and provide many people with an excellent living standard. Needless to say, in order to tap into this market, you do need to have some sort of expertise or skill to sell. For instance, tutoring people is an excellent way to earn a living for people who like teaching. If you have been in business, you can advise businesses and the range is quite vast – from management consultants to IT consultants. Tutoring, coaching and consulting are excellent professions. If you have past expertise such as Proofreading, CV writing recruitment, architecture, accountancy, public relations etc, you could start a business with virtually no capital. There are many ways to go into a business based not just on your qualifications, but more importantly on your experience. In fact it is one of the most common ways to start a business.
5. Personal services is another one of the more common ways for people to start to work for themselves. The range of services that you can provide under this heading is so vast that I'm sure you can use your imagination. But everything from personal shopper and personal stylist to make up artist, hairdresser and even tattooist or holistic healer will come under this category. Once again, it relies on a physical skill that you either have or wish to acquire and represents yet another very popular way of going into business.
6. There is a type of business person who possibly does not always think themselves as a self-employed entrepreneur, but that is the individual who sells online – , usually through a very well-known Internet auction site! There are many who develop a very fine living through buying and selling on the Internet. You must have heard of the 'virtual store' – and there are tens of thousands of people who earn a living in this way. If you are interested in this sort of venture, you should have a look at Shopify.
7. Speaking of the Internet, you can become everything from a copywriter, proofreader to starting an online agency working as a virtual assistant and you must have heard of individuals who have accidentally become very successful by becoming YouTube celebrities. Once again, the only limits are in the prospective entrepreneurs mind. The Internet has probably been the most liberating medium for the prospective entrepreneur.
8. Making things (or should I say using your hands) is an excellent way of making a living and is definitely one of the skills which I would recommend that you seek the advice of a business consultant – only because past experience indicates that creative people tend not to be the best distributors of their products. Creating anything – from jewellery to cakes can be an excellent way to make a living as long as you accept that you will have to spend some time thinking about distribution. Although once again, the Internet can come to the rescue!
9. Franchising is another excellent way if you do not have any particular skills or ideas but have a little bit of capital available. Franchising allows you to buy into an existing business and you may be surprised to hear that a lot of the outlets that you see on your High Street, especially those fast food market outlets or almost any product or service you care to mention are franchises.
10. I shall finish with one last example of someone I know who began by renting a room in their house because their children had left home. They like the idea so much, that they extended the house and turned into a bed-and-breakfast. Believe it or not, only 10 years later, they're looking at purchasing a small hotel. That is a classic case of someone who accidentally found a service or product that they didn't even know appealed to them, but eventually are making it their life.