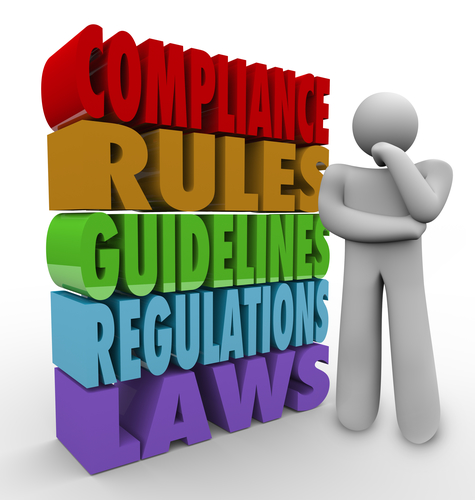 What should established businesses do when regulations suddenly change?
The influence of bureaucracy on entrepreneurial businesses has never been particularly popular, but in the last few years, primarily as a result of an increasing volume of laws and regulations, many businesses consider the weight of regulation that they have to deal with almost as a form of 'business prevention'.
No matter which business you are in, whether it be food industry-related where hygiene has become a major factor or financial services, where many feel that regulation has become far too onerous, it is certainly a major issue for senior management to consider.
Not only does external regulation affect the way that a company delivers its product or service, but because of the additional baked-in expense of complying with regulations, there can be a major effect on the bottom line.
In addition, regulations change which can present its own management issues.
As any of us who have worked in the corporate environment for any length of time know, any sort of change can have a major impact on staff. Constantly changing and evolving regulations are no exception.
Far too many companies appear to present regulation changes as a burden rather than a positive development, and of course that does absolutely nothing at all to deal positively with any potential operational and staff issues.
So how should management deal with changes in regulation?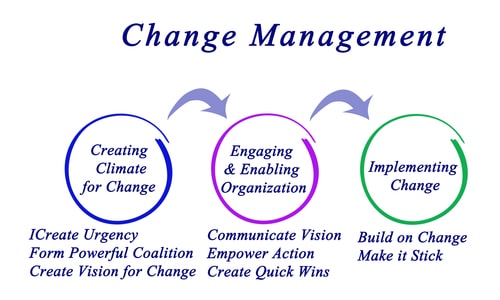 Firstly, any new regulation ought to be managed quite simply as CHANGE. Those who understand or are familiar with the Management of Change will know that there are several basic rules which need to be followed. The first and most important one is that you cannot over-communicate changes in regulations and you need to get the message out to staff as soon as possible and as clearly as possible…..remembering that change, if not dealt with correctly, can create uncertainty.
It is a well-known fact that in general terms, countries which have the most regulation tend to have fewer entrepreneurial start-ups. It is also true that if a government ever wants to increase the performance of the average SME, all it has to do is to reduce regulation.
The fixed costs of regulation or more importantly, the increasing fixed costs of regulation can have a disproportionately negative effect on SMEs purely as a result of the difficulties that small companies have in absorbing even incremental costs of regulation.
A very good example is found in Western economies relying on Eastern economies for production of, say, clothing. Health and safety regulations, as well as worker conditions are very tightly regulated in the West, which means that they know that they can save costs by moving production to Eastern economies where regulation is not as tight.
In short, any form of government regulation which needs to be administered by any size of business is a cost and an overhead.
And many consider that in all sectors, there is over-regulation which places unnecessary financial burdens on businesses and that for more businesses to be initiated, that burden has to be reduced in some way.
One of the most negative aspects of regulation has been to create uncertainty within the small business community. That in turn prevents small businesses from investing because they never seem to have any real idea of the impact of any future regulation. That means that they are unable to plan properly.
The impact of government regulation on the business community has now become a real political 'hot potato' and it does seem that finally politicians have understood the message that perhaps the pendulum has swung too far.
Nevertheless, as the business community waits for politicians to make those decisions, commerce has to employ more and more business experts who are able to understand the rapidly developing rules and laws and interpret them in such a way that senior management is able to take the right decisions within current constraints.