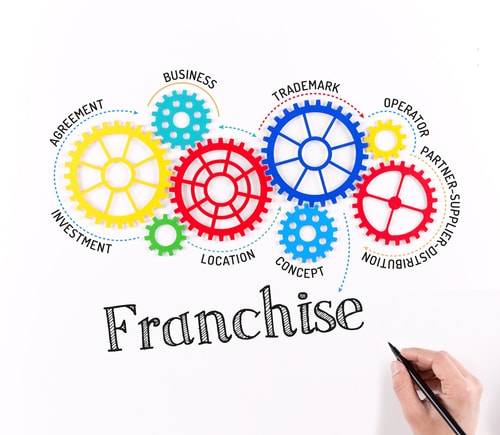 Your own Brand or a Franchise? Pros and Cons
Let us start with the Investopedia definition of a franchise: 'A franchise is a type of license that a party (franchisee) acquires to allow them to have access to a business's (the franchiser) proprietary knowledge, processes and trademarks in order to allow the party to sell a product or provide a service under the business's name.'
To put into simple terms, as a franchisee you actually participate in an already established business which distributes a product or service, and most importantly, all the trademarking, marketing etc is done for you – and even the business name will be provided. In other words, all the administrative hard work associated with setting up a business will have been done for you.
The sort of person who enjoys being part of a larger organisation as a franchisee is usually the sort of person who is not particularly passionate about a specific product or service but enjoys working for him or herself with only a minimal amount of control from a parent company. Nothing wrong with that! It does sound like an excellent concept to buy into and in fact many of the High Street shops that you probably use, ranging from restaurants to clothes shops, are very often franchises.
If you're at all interested in franchising, simply go onto the Internet and Google 'franchise' and you will see the many thousands of opportunities available.
However, franchising is not for everyone, and if you have a service or product in mind, which is not already the subject of a franchise and you enjoy the absolute freedom of running your own business or are a bit of a maverick, you need to think about starting from scratch.
Then, of course, we have what I like to call the 'pathological entrepreneur'. He or she is the one who needs the excitement of walking a tightrope with no safety net -which is exactly what being a pure entrepreneur is all about.
A franchise is where you have the warm comfort blanket of a large organisation right there behind you, ready to catch you when you fall. This can be viewed as the great argument in favour of going for a franchise. But then again there will be entrepreneurs who enjoy a bit of crisis management or being able to find a way out of any problems or issues that may develop within the business.
Talking to non-franchisee entrepreneurs, one of the words you hear from them above all others is the word 'freedom'. Without a franchise you make the decisions, you take the consequences and you work within your own guidelines and not the guidelines of others. In other words, either you want restrictions or you don't want restrictions.
The other thing you have to remember is that nearly 100% of franchises require some sort of capital outlay so do not imagine that a franchise is ever free. Everything, ranging from acquiring the franchising company's business model to training has a price. Always remember that there is no such thing as a free lunch!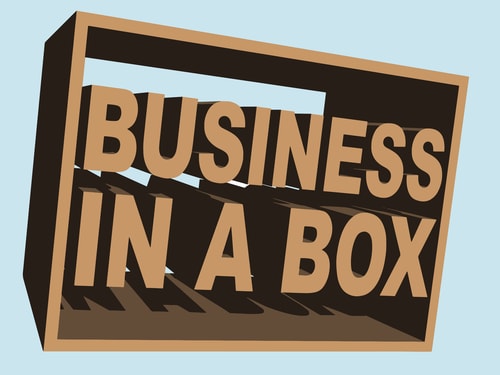 However, imagine buying into an existing brand and not having to spend time and money on the most difficult of all things, which is establishing your own brand awareness. With a franchise, you  not only buy into an established and successful business model, but on top of that you acquire an established marketplace and an established name. Brand awareness is important to business success – something else for the budding entrepreneur to think about.
One of the things one hears about franchises is that you can begin to participate in one without necessarily giving up your day job but then the same does apply to starting your own business. As we all know, many entrepreneurs start laying the foundations for their business while they are salaried whether they do it by franchise or not.
Admittedly, the chances of you succeeding are far higher as a franchisee rather than as a standard start-up – but that is a self-evident truth because with a franchise, you are (figuratively) handed a box with a ready-to-go business kit inside and away you go!
Because of economies of scale, the buying power of the franchising company means that your raw materials or product can be acquired much cheaper than if you were negotiating as a sole trader, but there is always a trade-off and you may find yourself in the hands of a franchisor who wants to micro-manage you on a day-to-day basis. The converse is also true whereby you may find yourself in the hands of a franchisor who takes your money at the front end, helps you to set up but then provides no support whatsoever.
As a sole trader, you can stop your business whenever you want – which is something you certainly cannot do if you're a franchisee, especially if you didn't read the small print at the outset and suddenly become subject to all sorts of termination clauses and costs.
The important thing is always to self-evaluate properly because if you are definitely the sort of person who does not like the stress of what is about to come your way as a sole trader or new entrepreneur, then perhaps franchising is a good beginning for you.
However, if you are an entrepreneur with all the creativity and attitude of someone who anticipates building a business, hopefully without limits, then I'm sure I do not have to spell out the route that you should consider following!